Turkey cracks down on social media – not for the first time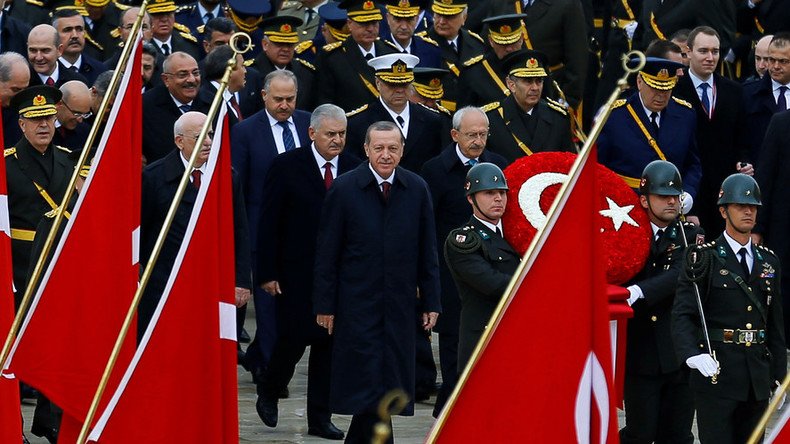 Turkey reportedly blocked social media sites including Facebook, Twitter, Whatsapp and YouTube following overnight arrests of at least 11 pro-Kurdish politicians from the opposition party People's Democracy (HDP).
According to Turkey Blocks, a 'real-time internet freedom monitor', the websites were "blocked by throttling" – a method of slowing sites down to a point where they are unstable.
The social media crackdown is the latest in Turkey's history of internet censorship which tends to occur in an effort to suppress coverage of political news and civil unrest.
RT examines some of the other recent examples of Turkey's suppression of internet freedom.
March 2014
In the lead up to local elections, Facebook, Twitter and YouTube were banned following leaked audio recordings revealing corruption in President Recep Tayyip Erdogan's inner circle.
Erdogan was prime minister at the time and promised to "root out" the social media site responsible for the leak and "eradicate" the social networks during the ban, claiming they were being used for "all kinds of immorality, all kinds of espionage and spying."
Turkish social media users managed to get #TwitterisblockedinTurkey trending globally on the social media network despite the ban. The hashtag continues to be revived with each social media ban.
April 2015
Facebook, Twitter and YouTube were blocked after an image of a Turkish prosecutor held hostage at gunpoint was circulated online. He was later killed by militants.
Turkish courts argued that the ban was necessary because the images were "propaganda for an armed terrorist organisation and distressing for the prosecutor's family".
Along with the social media clampdown, 166 websites that shared the images were blocked.
Read more: Turkey briefly blocks Facebook, Twitter, YouTube over photos of slain prosecutor
July 2015
Turkey banned Twitter after it published images of a suicide bomb attack on July 20. It lifted the ban after the images were removed from the site.
Read more: Turkey fines Twitter $51,000 for 'terrorist propaganda' – reports
In December 2015, Turkey fined Twitter US$51,000 for publishing terrorist propaganda.
July 2016 - Turkish Coup
During the attempted coup in July 2016, Turkey blocked Facebook, YouTube and Twitter.
The sites weren't blocked completely, and Twitter tweeted that they "suspect there is an intentional slowing of our traffic."
Read more:#TurkeyPurge: Post-coup crackdown

Ironically, Erdogan himself used Facetime in the midst of the coup to call a TV station to urge the country to take to the streets.
Meanwhile, Prime Minister Binali Yildirim used Twitter to communicate that the government was in control.
You can share this story on social media: