Local council sends letter to voters, accidentally directs them to porn site
Published time: 29 Oct, 2016 17:49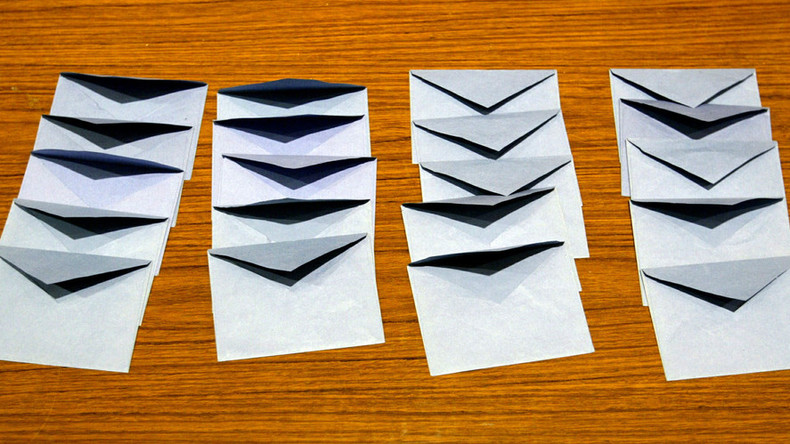 Two different local council offices in Suffolk, UK, were left red-faced after householders received letters from them with somewhat x-rated content. One letter directed people to a hardcore porn website while another inquired about sexual preferences.
The Mid Suffolk District Council posted reminder letters to householders in Claydon and Barham asking residents to confirm their addresses and to inform authorities of who is eligible to register for voting.
Recipients had three options through which to reply. Unfortunately for the council, the online method accidentally directed residents to a porn site.
Suffolk council send an email with a link directing residents to a porn site 😂😂😂 someone was distracted that day!!! #error#funny

— Rachel Hemstalk (@Rachiebaby1987) October 28, 2016
Mike Evans, from the council, apologized for the error, calling it an "embarrassing mistake" and a "technical slip," the Bury Free Press reports.
"Sending out this web address was absolutely not our intent and we apologize unreservedly to anyone who received it," Evans said.
"It is unfortunate that the mail merged form produced for Mid Suffolk from the anonymous data on our system has led to this unacceptable mistake. It should not have happened and we are putting it right."
An apology letter will be sent out to the 80 or so recipients.
READ MORE: Porn-hub: Indian train station gets free WiFi, commuters indulge
Meanwhile, another council in the same area, Suffolk County Council, sent out a recycling survey asking residents what their sexual preferences were. Householders were also asked if they had disabilities or were HIV positive.
"What does it matter how many transgender individuals recycle their rubbish?" asked one resident, according to the Telegraph.
The council said in a statement that while people may feel the questions were "intrusive and highly personal," the information was "voluntary."
READ MORE: Smart fridge browses porn in US store, shows hot action while keeping its cool