Smart fridge browses porn in US store, shows hot action while keeping its cool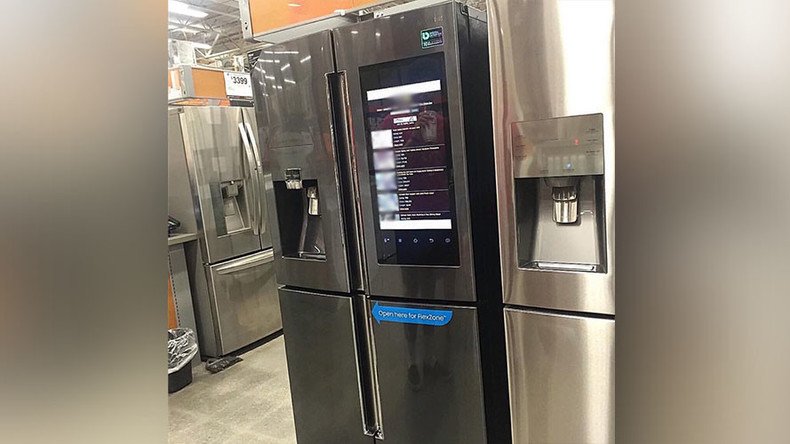 An Internet of Things-connected refrigerator showing videos from PornHub, an adult content website, was spotted by antivirus pioneer John McAfee, who tweeted his concern to his 50,000+ followers.
"The [internet of things].... do you believe me now? Pornhub on a refrigerator. What, in our current cybersecurity paradigm, accounts for this?" McAfee wrote.
The Internet of Things is a proposed development of the internet in which everyday objects have network connectivity, allowing them to send and receive data.
However, giving your toaster and fridge an online pass poses X-rated security questions. That said, some users have showed less concern.
"I don't really see this as a security issue. I mean if someone wants to watch porn on their fridge, what's the problem with that?" an internet user under the alias 'facw' left a comment on Gizmodo.
While the IOT isn't an integral part of our domestic lives just yet, porn on fridges across Russia shouldn't be that much of a threat, because both PornHub and YouPorn were blacklisted in the country by internet watchdog Roskomnadzor this fall.
With entire accounts dedicated to satirizing our future with the IOT, so far it seems humanity is taking the idea with a pinch of salt.
And then something scary happens. Just last week hackers took control of a million Chinese-made home security cameras and video recorders to launch one of the biggest internet attacks in history.
The attackers used security cameras, digital video recorders and other infected devices to generate webpage requests and data that knocked their targets offline.
So watch your naughty fridge, lest it turn into a powerful weapon in the wrong hands. A new Cold War, perhaps?
You can share this story on social media: