Diwali Bonanza: Indian billionaire showers staff with 400 flats,1260 cars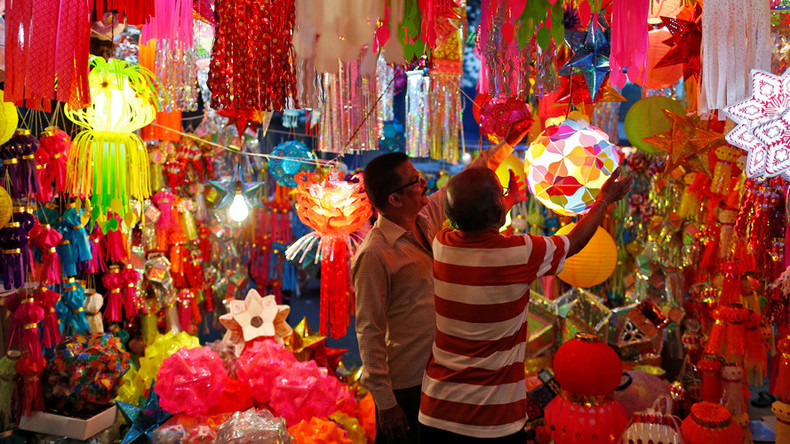 It appears that India is the place to be in order to score big from your boss, especially, if it's Savji Dholakia, an Indian billionaire diamond merchant who has over the years gifted thousands of cars along with hundreds of apartments to his staff in celebration of the Hindu festival of Diwali.
Read more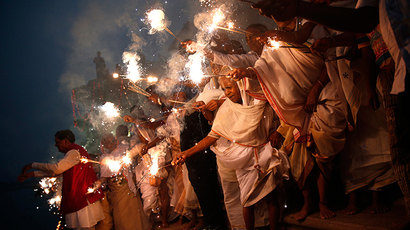 The tycoon, who owns diamond firm Hare Krishna Exports, is known for being overly generous and this year, over a thousand lucky employees were chosen for being the company's best performers, becoming the latest beneficiaries of Dholakia's generosity.
Dholakia has been handing out Diwali gifts every year since 2011 where the rewards for staff are announced during an informal meeting. In 2015, he gave away almost 500 cars and 200 apartments to staff.
"We have selected 1,716 employees as the best performers for this year," Dholakia told IANS news agency. "We are arranging for houses for those who already own cars, while those who don't have a four-wheeler will get one."
Under plans, hundreds of 1,100 square feet flats will be distributed in the company's housing scheme.
READ MORE: Hindus celebrate Diwali festival of lights — RT In vision
However, the company will bear only a part of the expense of the gifts, as employees will also have to contribute.
Dholakia will ease their burden by paying their home and car installments for the first five years, while deducting a monthly sum from employees to cover future installments.
It will pay Rs5,000 ($75) of the loan installments on the flats and the cars for five years.
Dholakia said the flats are from the company's own housing scheme. They are priced at Rs 1.5m and the employees will have to pay Rs11,000 ($165) as a monthly installment to own the house.
"The flats would come dirt cheap at Rs15 lakh and the monthly installment, which the employee will start paying after five years will be Rs 11,000 ($165)," he explained.
The billionaire made headlines earlier this year when he sent his 21-year-old son to the southern Indian state of Kerala to work for a month, with three sets of clothes and a modest portion of cash. He said it was to teach his son to learn the value of money.
Millions of Hindus and Sikhs celebrate Diwali across the world, and often give out gifts and Indian sweets to friends, family and coworkers.