Hindu Diwali holiday triggers 450% gold surge in India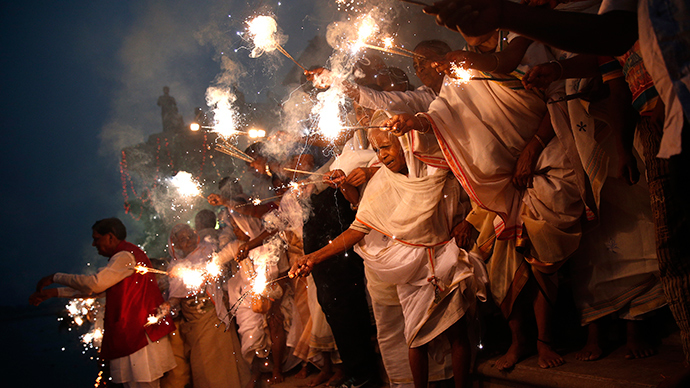 India will be glistening with gold in the next few days, as millions celebrate Diwali, the festival of lights. The holiday has pushed up demand for gold. In September the country imported $3.75 billion worth of gold jewelry in preparation.
Diwali, known as the festival of lights, is a five-day celebration with fireworks, candles, sparklers, and other lighting displays by millions of Hindus, Sikhs and Jains across the world. The first day this year is October 23, and it usually falls between the last two weeks of October and the first two of November.
During the five-day festival, people dress in their best new clothes, and of course, gold jewelry. Nearly 20 percent of annual jewelry sales are attributed to the holiday.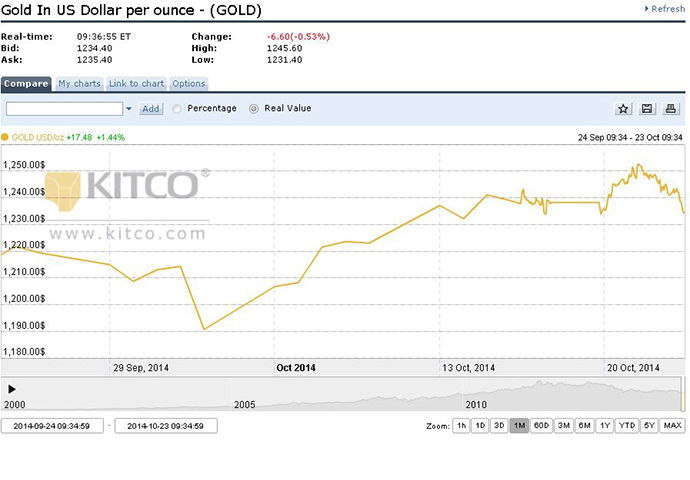 India imported $3.75 billion worth of gold in September, compared to $682.5 million during the same period last year, a more than 450 percent increase. The massive increase is in part due to a government crackdown on smuggling.
"Demand in India has noticeably strengthened ahead of this year's Diwali, especially after gold prices traded around the year's lows during the month or so before this key festival," UBS analyst Joni Teves told Forbes.
Low prices are also hiking demand. On Thursday, gold was trading at $1,243.90 per ounce.
Last year the Indian government introduced limits on importing gold and oil to help balance the country's trade deficit, which is the world's third largest.
High demand for gold will likely continue to be strong in India after the festival as the wedding season runs through February.
The World Gold Council forecasts India will import 850 to 950 tons of gold in 2014.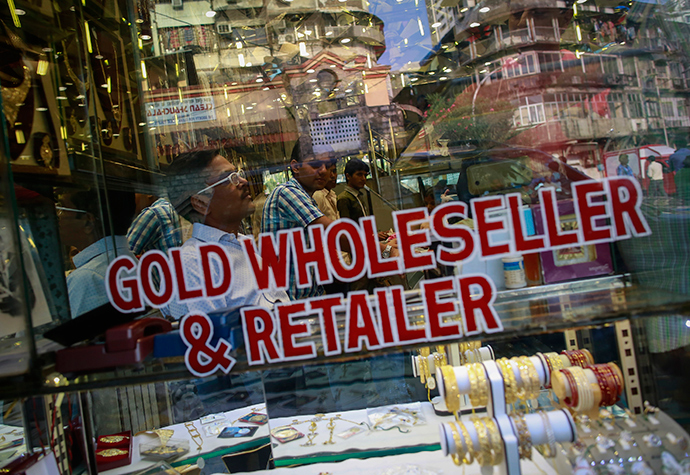 The surge of gold buying in the months leading up to the festival have pushed up the country's trade deficit, which stands at 1.7 percent of the more than $2 trillion economy.
India's importing habit has not only driven up the country's current account deficit but also been a factor in the plummeting rupee.
India's central bankers have been buying up gold as a hedge against currency inflation. Between April and August 2014, India imported $9.6 billion in gold bars, according to the country's Gems and Jewelry Export Council.