Finger food: Child makes grim discovery in noodles
Published time: 13 Oct, 2016 20:27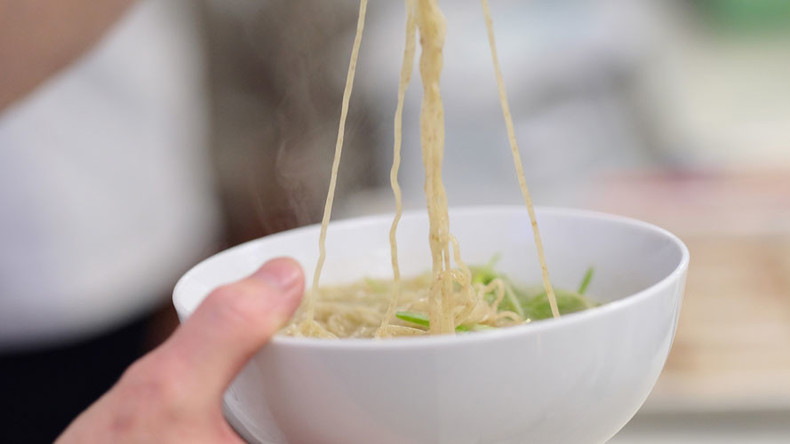 The last thing a mother expected while her child was eating ramen noodles at a popular Japanese food chain was to find an additional topping, especially a body part.
According to a health official, however, the tip of a thumb was discovered in the plate of noodles at the restaurant in the Japanese city of Shizuoka last month after the child's mother complained about the meaty addition.
"We were able to understand it was part of a finger," food hygiene inspector Masashi Goto told AFP on Thursday, stating that the piece of "nail with thick skin" was around 1cm (0.39in) wide and 7-8mm long.
READ MORE: ​Bug burger anyone? Insect-based grub could hit Swiss groceries next year
The food chain, which is run by Kourakuen Holdings, issued a letter of apology and attempted to reassure customers that such incidents won't happen again, AFP reports.
A company official said a kitchen worker accidentally sliced off part of her thumb while she was cutting up pork for the dish.
READ MORE: Italian court allows man to pay ex-wife's alimony with pizza
Kourakuen has hundreds of food chains across Japan and vowed not to let such gruesome discoveries put customers off its ramen noodles.