Florida swashbuckler 'windsurfs' Hurricane Matthew in epic stunt (VIDEO)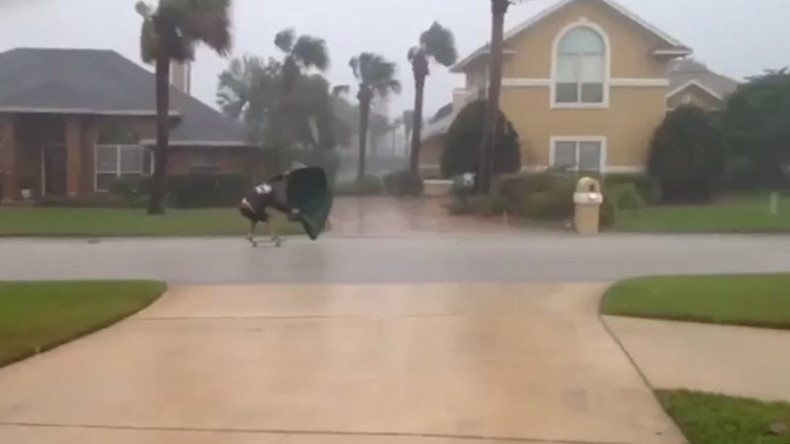 Just because the weather was wild didn't mean fun couldn't be had during Hurricane Matthew, with this Florida man using a very imaginative method to windsurf on land.
Surf and skate enthusiast Billy Fortier used a sheet as a sail to propel himself down a stormy Florida street on a skateboard. Just in case you were unsure how epic his feat was Billy soundtracked the moment to Scorpions '80s classic Rock You Like A Hurricane.
"I'm looking forward to the waves you will provide in the morning," Billy commented in an Instagram post, hoping the hurricane would reward his patience with some good surfing days when it passed.
Hurricane Matthew has been a source of tragedy to many in the US though, leaving 27 dead and millions without power as it made landfall on five southern states.
READ MORE: Hurricane Matthew kills 27 in US, millions without power (PHOTOS, VIDEOS)

Haiti has also been left reeling after the devastating hurricane killed at least 1,000 people on the island, with cholera outbreaks adding to the death toll.