Hurricane Matthew kills 34 in US, millions without power (PHOTOS, VIDEOS)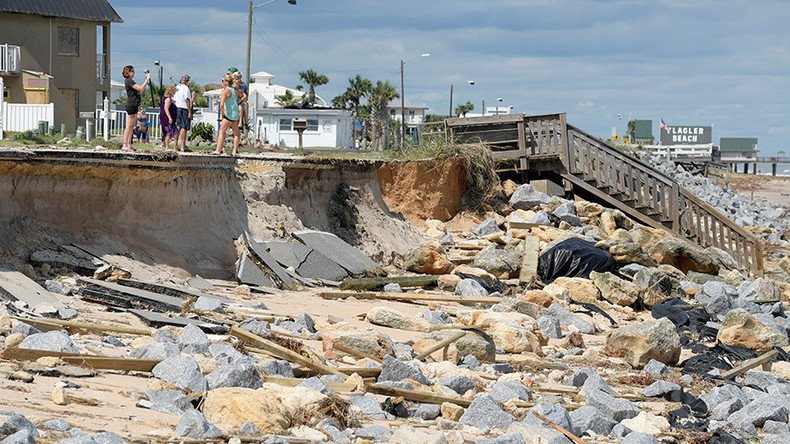 At least 11 people have died in the US as Hurricane Matthew continues to twist and turn across the eastern states.
UPDATE: Hurricane Matthew has left a death toll of 19 in North Carolina, where rising floodwaters compelled officials to go door to door urging residents to evacuate to shelters. This brings the total number of deaths caused by the hurricane to 34.
UPDATE: As rescue efforts in the five Southern states focused on evacuating stranded survivors on Monday, the Hurricane Matthew death toll climbed to at least 27, according to ABC News. In North Carolina, at least 11 people were killed. Florida's death count reached nine, while four died in Georgia, three in South Carolina and one in Virginia.
As of early Sunday, Hurricane Matthew has been downgraded to a post-tropical cyclone, but the storm still poses a serious threat. There are reports of major power outages and a surge in floodwaters.
Despite the downgrade, which means Matthew has "lost its tropical characteristics", it's still considered as dangerous as a category 1 hurricane.
The storm is expected to continue pummeling the eastern US seaboard with heavy rain and winds before moving out over the Atlantic.
Winds in North Carolina were still at a reported 79 mph (120 kph) on Sunday morning and the rise in water levels from storm surge indicates further floods are imminent.
Hurricane Matthew was just barely a hurricane as it made landfall, with winds of 75 mph.
At least 11 people have been killed by the storm in Florida, Georgia and North Carolina, according to Reuters, however the number of fatalities may already be as high as 15.
In contrast, the storm roared into Haiti with winds of 145 mph. Initial reports say 877 people were killed in Haiti, and a further 13 people have died there following outbreaks of cholera post-Hurricane Matthew. Over 60,000 people are still staying in emergency shelters.
READ MORE: Over 870 killed, 350,000 in need of urgent aid in hurricane-stricken Haiti (VIDEOS)
Widespread power outages affected 2.2 million households across the Carolinas, Georgia and Florida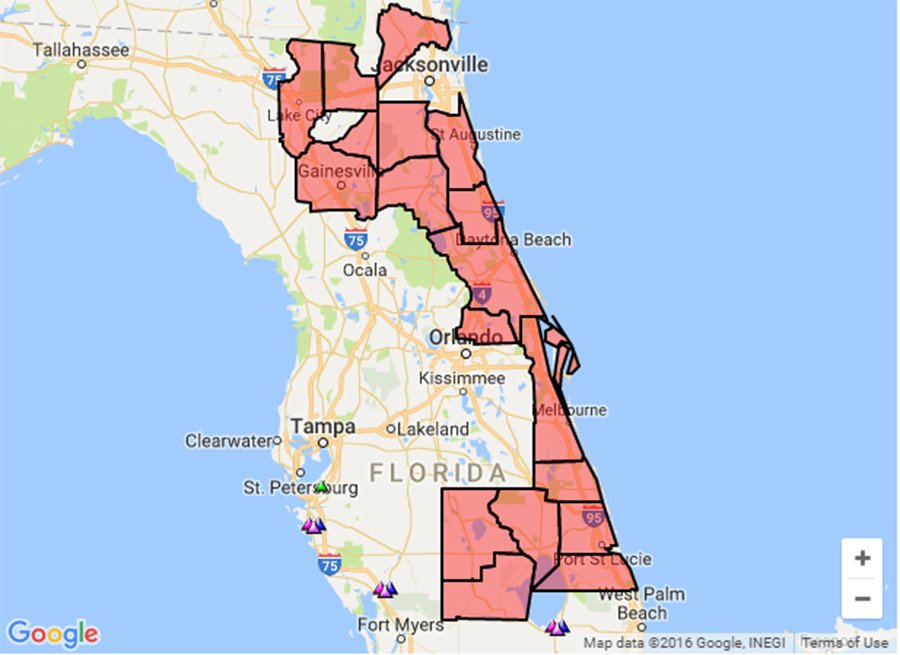 Reminder: The governor urges evacuees to stay where they are for their own safety. Local authorities will announce when safe to return.

— Georgia EM&HS (@GeorgiaEMA) October 9, 2016
The power outage was photographed from space by NASA's Earth Observatory.
Matthew made landfall as a category 1 hurricane late Saturday morning, hitting South Carolina and parts of eastern Georgia before making its way up the coast to North Carolina where record breaking rain fell at 7 inches per hour.
@GovOfficeNC: just signed expedited major disaster declaration that will provide immediate federal assistance to the state #MatthewNC

— NC Emergency Managem (@NCEmergency) October 9, 2016
READ MORE: NASA gives 3D look into Hurricane Matthew (VIDEO)
As the most powerful storm to hit America since 2007, begins to pull away from the coast and weakens as it make its way towards the Atlantic, there are fears of Hurricane Matthew circling back and smashing into the Caribbean and Bahamas.
You can share this story on social media: