NASA gives 3D look into Hurricane Matthew (VIDEO)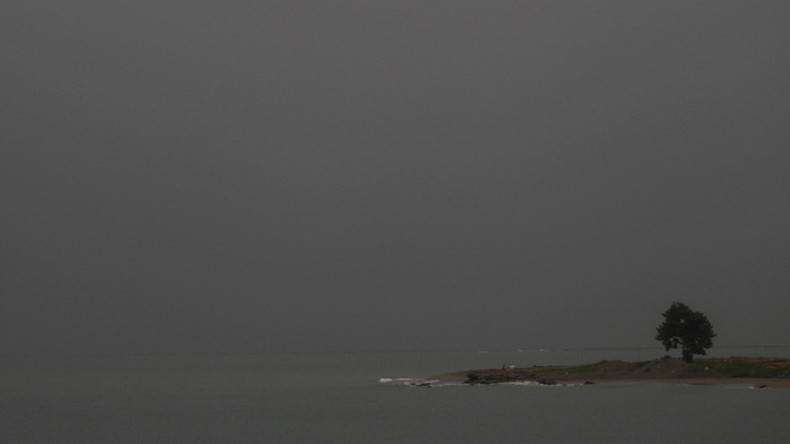 NASA has provided incredible views of Hurricane Matthew from space. Now they're providing a different glimpse into the category 3 storm, this time from a 3D perspective. Satellite footage shows the hurricane forming concentric eyewalls.
The space agency's Global Precipitation Measurement (GPM) mission converted satellite observations of Hurricane Matthew from October 2 into a 3D visualization "to look at how the strong convention is causing the storm to intensify," according to NASA scientist Dalia Kirschbaum.
On Thursday afternoon, a picture captured by GPM's core satellite revealed that "Matthew is undergoing an eyewall replacement cycle," said Scott Braun, research meteorologist at NASA's Goddard Space Flight Center in Greenbelt, Maryland. "The GPM image showed concentric rings of precipitation. The inner ring is the original eyewall, the larger outer ring is the new one."
"When this occurs, there is a transition from a small, extremely intense inner core of winds to a larger wind field that is not as intense at its maximum, but more spread out. In Matthew's case, the winds have weakened from 140 to 120 mph moving it from category 4 to 3," he continued.
By Friday morning, the eyewall was hugging the coast of central Florida, the National Hurricane Center said. Hurricane Matthew has maximum sustained winds near 120 mph (195 km/h) with higher gusts. It is expected to remain a category 3 storm as it moves up the coast towards Jacksonville, Florida.
The hurricane-force winds are extending outward up to 60 miles (95 km) from the center, while tropical storm-force winds are extending 185 miles (295 km) from Matthew's center.
The storm is moving north-northwest at 13 mph (20 km/hr), and is expected to continue in that direction throughout Friday before turning north Friday night or Saturday.