'Pardon Snowden!' Hong Kong refugees march on US consulate (PHOTOS)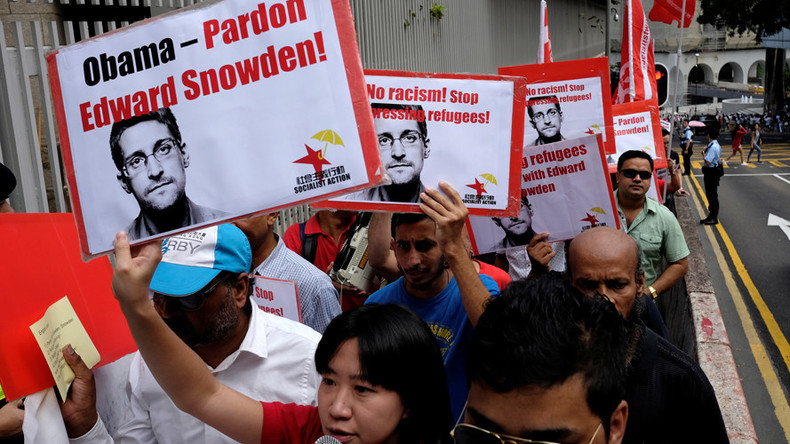 Refugees and activists protested in Hong Kong on Sunday calling for the pardon of whistleblower Edward Snowden.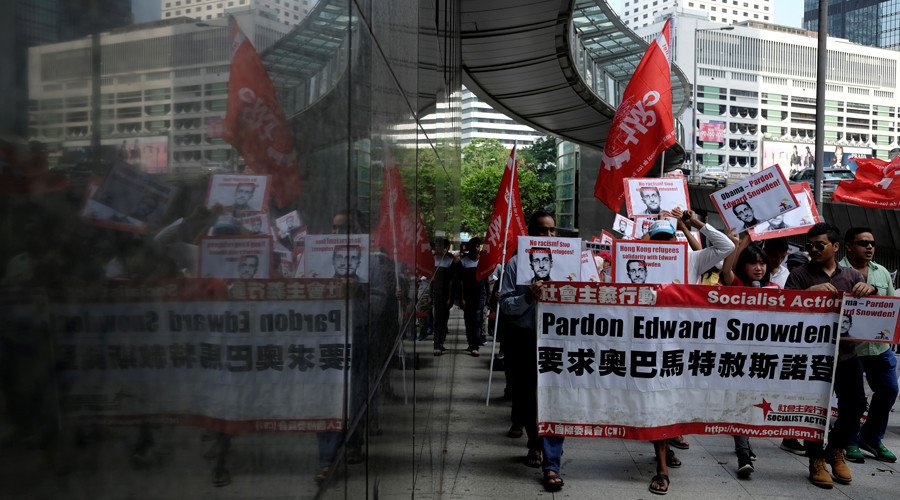 A group of about 50 demonstrators marched to the US consulate in Hong Kong, chanting "Pardon Snowden" and "We are not criminals."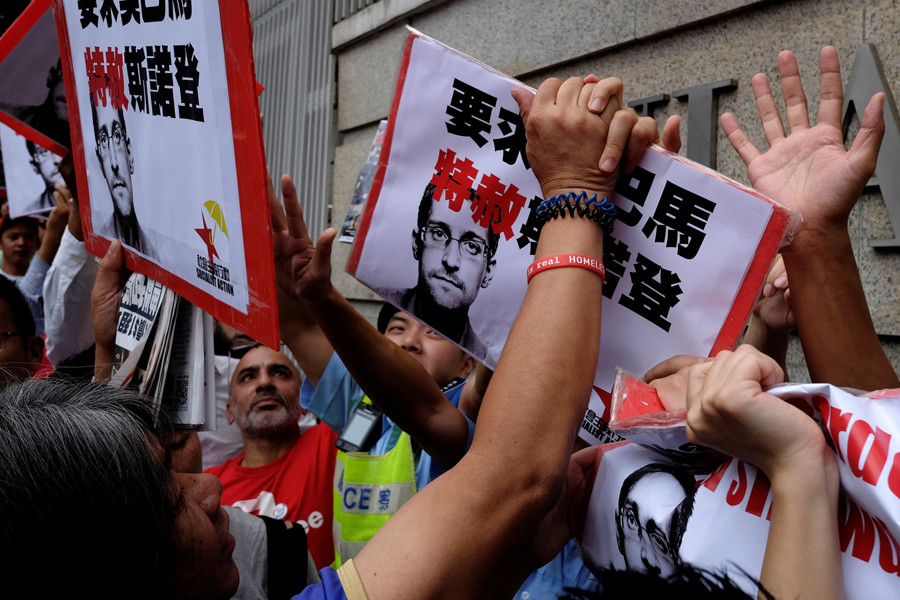 Activists commended their fellow refugee protesters for helping the former National Security Advisor (NSA) contractor hide from authorities after he leaked data in 2013 exposing the mass surveillance being carried out by US intelligence services.
It was recently revealed that Snowden was hidden by refugees in Hong Kong. He stayed with Sri Lankan refugees in tenements while in the city before eventually being granted asylum in Russia after the US revoked his passport as he was making his way to Ecuador.
READ MORE: 'Most wanted man in the world is in my house!' How Hong Kong refugees sheltered Edward Snowden

Some of the signs carried by the protesters called for an end to racism. "Stop oppressing refugees," another read.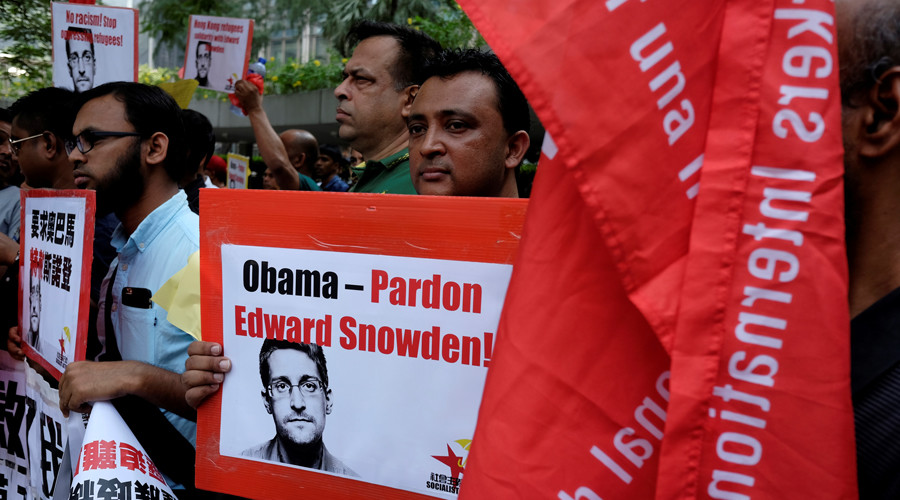 "We are forced to leave our country like Snowden. We stand together with him to fight for pardon," Dede, a refugee from Indonesia, told AFP.
"The Hong Kong government thinks refugees are criminals, but they are true heroes. They helped Edward Snowden escape the US government back in 2013," Sally Tang of Socialist Action said.
The protest took place as human rights organizations launched a campaign calling for US President Barack Obama to pardon Snowden before he leaves office in January.
READ MORE: Snowden has 'a lot of guts,' Oliver Stone tells RT as Washington Post turns on whistleblower

The pardon campaign coincides with the release of Oliver Stone's movie, Snowden. The director has spoken out in support of Snowden and the benefit of his revelations.
Activists in Hong Kong have been trying to counter a racist smear campaign against refugees which they say has been orchestrated by pro-government groups and the media.
The term "fake refugees" has been used when discussing the issue with some calling for an Australian-style model to stop refugees coming across the border entirely.
You can share this story on social media: