Snowden has 'a lot of guts,' Oliver Stone tells RT as Washington Post turns on whistleblower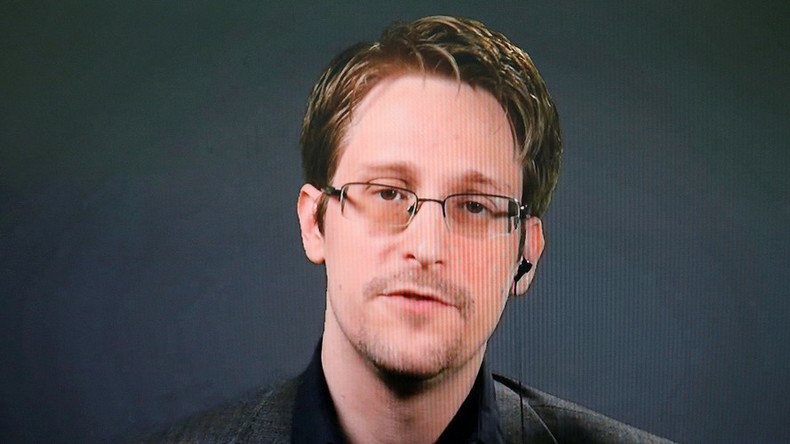 Edward Snowden showed "a lot of guts" to speak out about the NSA surveillance program, director Oliver Stone told RT. His comments come as a Washington Post editorial said the whistleblower shouldn't get a presidential pardon for leaking sensitive data.
Stone, an Academy Award-winning director, who recently released his film 'Snowden', was speaking exclusively to RT America and lauded the whistleblower for being "one of the few people who spoke up."
"There's only three, four, five people have spoken up about the NSA. They've all gotten into some degree of trouble, so this is a very secret government issue," Stone said. His comments came as an editorial in the Washington Post stated that Snowden should not receive a presidential pardon.
This is despite the newspaper receiving a Pulitzer Prize for its reporting of the NSA leaks after receiving material revealed by Snowden. The publication acknowledged that Snowden's actions helped to make the US public aware of the National Security Agency's (NSA) use of metadata, which led to reforms regarding surveillance legislation.
Stone was full of praise for Snowden, saying "he had a lot of guts" to make a life-changing decision as "one can never predict the outcome of revealing secrets."
"It's important to realize that he had a love in his life and he had a relationship to somebody who mattered to him," Stone said. "Keeping that relationship was crucial but he had to sacrifice it for this story that he wanted to get out to the world."
"Certainly it shows why he did it, his motivation," Stone said, speaking of the sacrifices that Snowden had to make.
However, while accepting that Snowden may have had noble intentions in trying to expose the NSA's spying on members of the public, the Post believes he crossed a line by leaking information about the NSA internet-monitoring program PRISM, which was "clearly legal and not clearly threatening to privacy."
"Worse — far worse — he also leaked details of basically defensible international intelligence operations: cooperation with Scandinavian services against Russia; spying on the wife of an Osama Bin Laden associate; and certain offensive cyber operations in China," the paper stated in its editorial.
A lawyer for WikiLeaks founder Julian Assange, Melinda Taylor, was scathing of the decision by the Post and called the publication "hypocritical."
"Definitely it is hypocritical and definitely it goes against their obligations as a publisher to receive these documents from a source, to publish those documents, to receive an award and then to call for the prosecution of their source," she told RT. "This is against freedom of expression and a democratic newspaper's role."
RT contacted the Post for comment regarding its editorial, which was published on September 17. However, the newspaper stated, "Unfortunately we do not have anyone available for an interview on the editorial."
The Guardian, which was one of four publications along with the Post, the New York Times and the Intercept to publish Snowden's revelations, also published an editorial saying that the NSA whistleblower should not face prosecution because he did not publish the material himself.
"In reality, the number of documents that Snowden published himself is zero. Instead of dumping a mass of documents on the internet, he gave them to experienced national security reporters who worked at some of the most respected news outlets in the country," the editorial's author Trevor Timm wrote.
"He relied on their judgments about what was in the public interest. And those reporters allowed the government to make objections (some of which they listened to) tied to national security concerns," he added.
You can share this story on social media: