Man accidentally blows up garden as stunt backfires (VIDEO)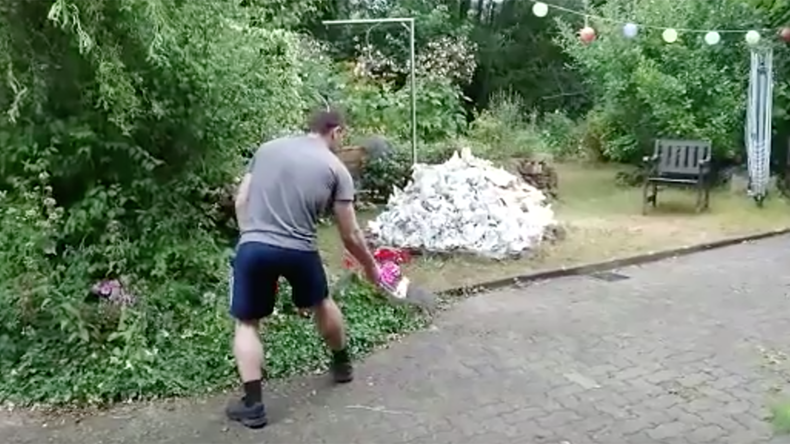 In a stunt gone wrong, a man caused a huge explosion in his garden after he thought it would be a bright idea to throw lit candles onto a large mound of garbage soaked in highly-flammable substances.
Viral footage of the incident, which should clearly be labeled with a "Do not try this at home" caption, has now hit over 300,000 views.
The man is seen hesitating and taking a few steps back in the footage, which is believed to have been taken somewhere in Germany. He tosses the candles onto the giant mountain of crumpled paper.
READ MORE: Circus clown stunt gone wrong leaves audience member out cold (VIDEO)
http://gph.is/2cPmlx0
Within seconds, predictably, things go wrong as the mound explodes with a huge bang, sending flames in all directions.
A frightened woman who is filming the commotion lets out a scream and backs into the house for safety as the flames spread.
READ MORE: Wingsuit stuntman flies through ring of fire in unbelievable footage (VIDEO)
She immediately asks the man to put out the fire with water and they ponder over calling emergency services for help. Once again, do not try this at home, folks.