Wingsuit stuntman flies through ring of fire in unbelievable footage (VIDEO)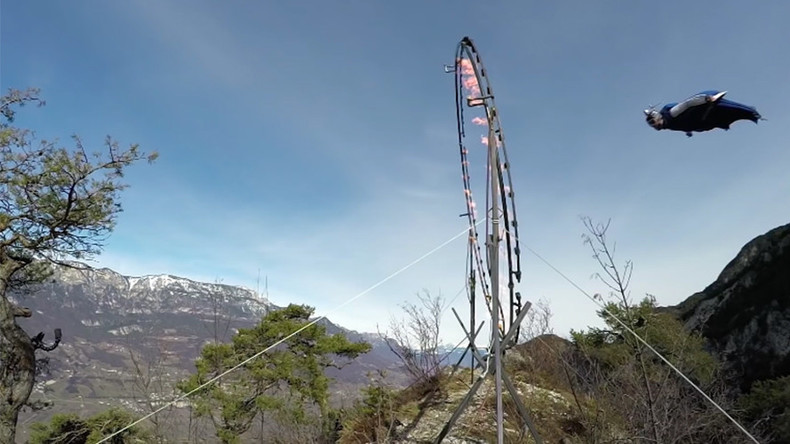 As if soaring through the sky in a wingsuit wasn't dangerous enough, this "human flight artist" decided to take risk to a whole new level by maneuvering through a burning ring of fire.
Unexpected windy conditions nearly ended Uli Emanuele's project before it even began.
"That's not good," said Emanuele, referring to the strong winds which jeopardized his heart-stopping stunt.
While the team climbed high into the Italian Alps towards the perfect launch point for the stunt, friends of Uli tinkered with the fiery metal contraption that fought the elements to stay alight.
Luckily, the winds calmed just in time for the daredevil to leap into the sky.
READ MORE: Near death wingsuit collision that paralysed skydiver captured on VIDEO
As a wingsuited Emanuele soared closer and closer to the burning ring at incredible speed, the circle suddenly seemed much smaller than it did in the lead up to the jump.
The crew (along with more than 200,000 YouTube viewers) breathed a sigh of relief when Uli narrowly avoided injury by speeding unscathed through the ring of flames.