Tragic ending for the hugging newborn twins who broke internet's heart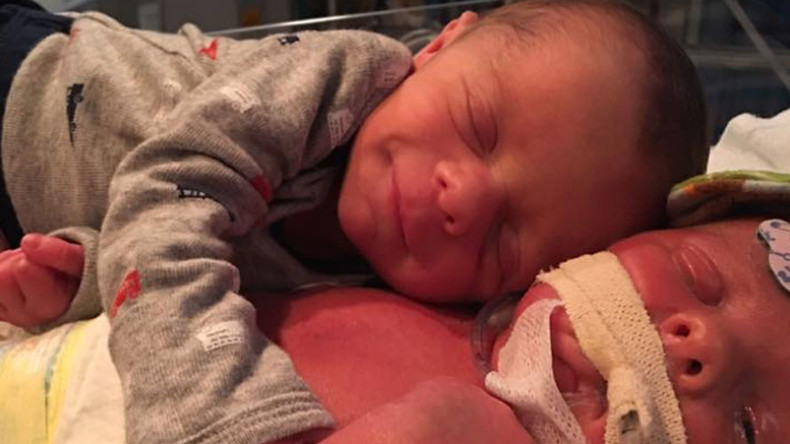 Mason and Hawk captured the internet's heart when a photo of the 11-day-old twins embracing each other was posted on Facebook, but now one of them has died from a congenital diaphragmatic hernia.
The image of a smiling Mason hugging his brother Hawk has received over 120,000 reactions online.
Born in Gainsville, Florida on August 18, the twins had to be separated so that Hawk could undergo treatment for the hernia.
The newborn underwent intensive surgery to repair a hole in his diaphragm, according to NBC's Today Show.
The image of the twins was taken on September 1 by their parents, Brandy Guettler and Tommy Buchmeyer, who documented Hawk's battle to stay alive.
After several days of positive recovery, his condition took a turn for the worse this week before he eventually passed away on Wednesday.
"Please give us some time to grieve and try to start the healing process," the parents asked on Facebook.
This type of hernia causes a hole in the diaphragm that separates the organs in the abdomen from those in the chest.
One in every 2,500 babies born in the US is affected by it, according to Boston Children's Hospital.
The parents created the Facebook page so that family and friends could keep up to date on Hawk's progress, but the public took interest in the twins soon thereafter, with thousands of people sending their support for Hawk.