'Died like a pig': Outrage at Rio pundit's remark about 14yo Chinese swimmer (VIDEO)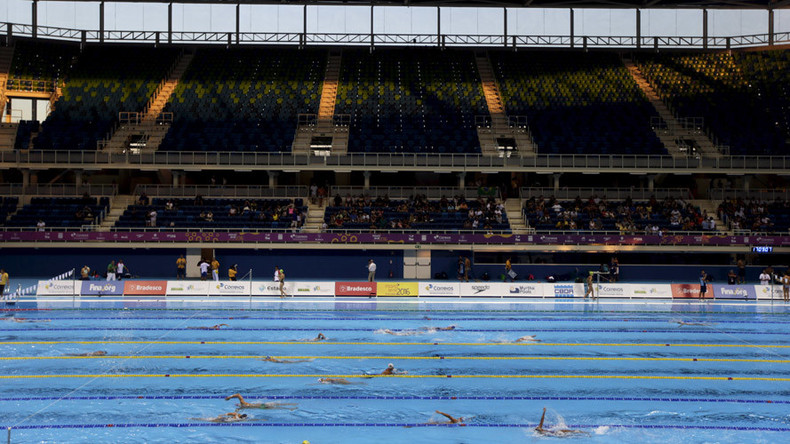 A Canadian sports commentator is facing a tsunami of outrage over his "nasty" and "humiliating" comments in which he said a young Chinese athlete "died like a pig" during an Olympic event.
Byron MacDonald's analysis of 14-year-old Ai Yanhan's fourth place finish at the women's 4x200m freestyle relay has outraged viewers of CBC's live Olympic coverage on Wednesday.
Many called for the 66-year-old former swimmer to be fired for his "disgusting" public insult directed at the Chinese competitor.
After Yanhan and her teammates missed out on a podium spot to Team Canada, MacDonald remarked that the teenager had "dropped the ball" before following up with a bizarre and needless barb.
READ MORE: Russian Olympic-medalist swimmer Korotyshkin robbed in Rio
"That little 14-year-old from China dropped the ball, baby. Too excited, went out like a stink and died like a pig," MacDonald said.
An apology from the Canadian Broadcasting Corporation on Twitter and MacDonald's co-commentator has not quelled disgust across social media.
Many sports fans are demanding a personal apology and the dismissal of the man who ranked sixth in the 1972 men's 100m butterfly event.
A CBC statement later released to the National Post read: "To be clear, Byron's comments were related to the swimmer's performance, not to her as an individual. That said, they were inappropriate and an unfortunate choice of words and Byron is very sorry for what he said."
READ MORE: Gold medal for road rage? Rio bus driver bulldozes cab out of the way (VIDEO)