Dutch 'heavy metal marching band' wins internet with cover of 'Ace of Spades'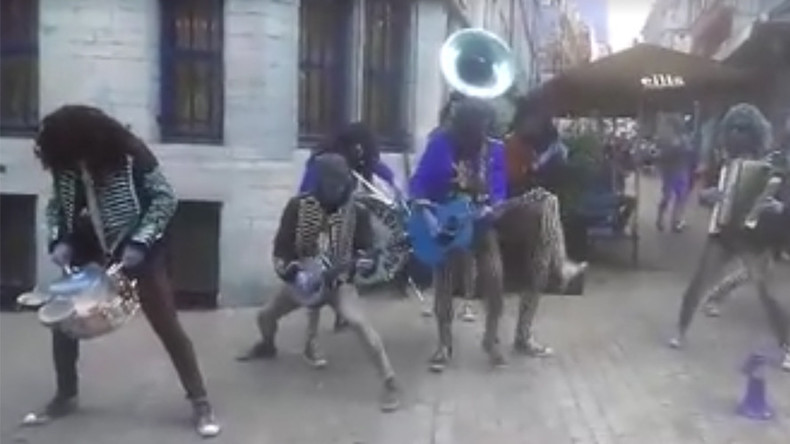 In a performance that would make Lemmy from metal band Motorhead proud, a group of street performers managed a marvelous cover version of classic hit 'Ace of Spades,' armed with a sousaphone, flute, and other alternative instruments.
The band, also known as 'Blaas of Glory,' ('blaas' means 'sacs' in Dutch) were captured performing in what is believed to be Leuven, Belgium, while rocking funky outfits and sporting purple faces.
Their colorful performance went viral with 1.8 million views of the performance and was even shared on Facebook by the official Motorhead band page.
Describing themselves as "a hilarious acoustic and mobile act that brings back hard rock to its absolute essence," Blaas of Glory can often be seen with a glockenspiel, banjo, washboard and even a flute to perform some classic rock anthems.
The band even managed to make the Guns N' Roses 'Sweet Child O' Mine' sound almost better than the original with this version.
The Dutch band started out in 2007 and the group have toured across Europe and intent to "march right up to the gates of hell, if necessary," according to their website.
Their rock n' roll attitude would definitely make Lemmy proud.