Twitter users have last laugh as Boris pulls out of Tory leadership race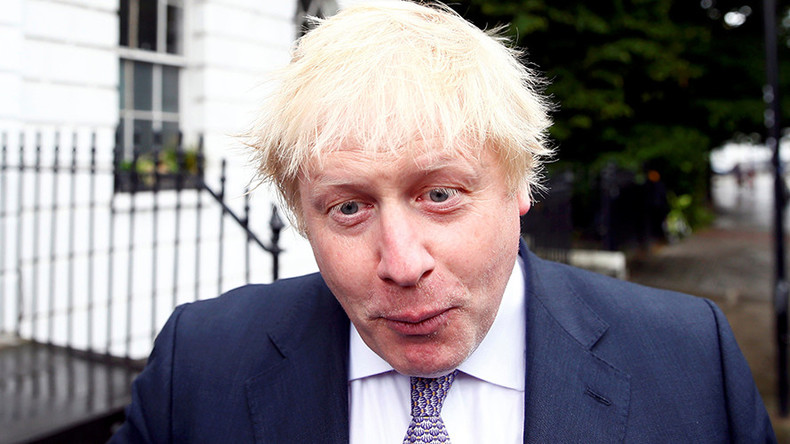 Former London Mayor Boris Johnson's announcement that he will not join the race to become Britain's next prime minister was met with varying degrees of shock, sadness and jubilation, with social media users offering their 2 cents on the blond bombshell's departure.
READ MORE: Boris Johnson rules himself out of Tory leadership contest
Having voted to leave the EU in last week's referendum, many people are now furious at Johnson for having championed the Leave campaign, only to spurn the chance at office where he would have to make Brexit a reality.
Even Hollywood actor Ewan McGregor had a dig at the Brexiteer, who has been described by some as a "mumbling, bumbling, buffoon."
Some turned their focus to the turmoil in the Labour Party, wondering how Johnson might fare in a leadership contest with Jeremy Corbyn. The latter lost a vote of no confidence earlier this week with 172 MPs coming out against him.
Even journalists and commentators were bemused by the announcement.
To be fair, many Brits were wondering how 'BoJo' was capable of being prime minister in the first place.