Man-eaters: 3 lions given 'life sentence' in India after killing & eating humans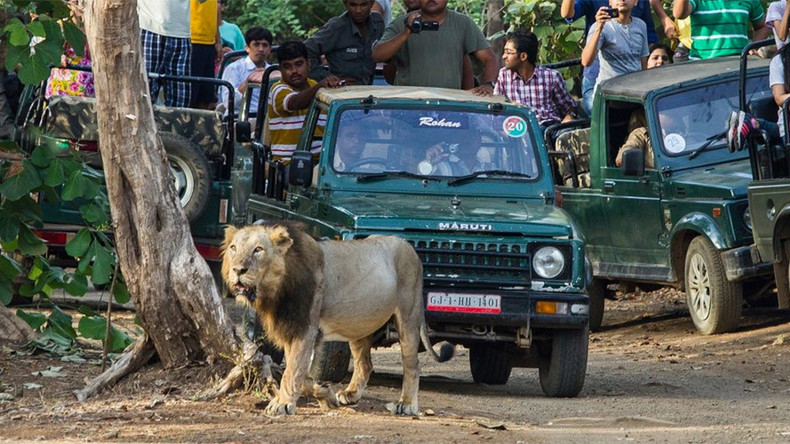 Three lions from an Indian wildlife sanctuary have been sentenced to life imprisonment after human remains were found in their feces, identifying them as the culprits of recent fatal lion attacks in the area.
Eighteen lions were captured and tested after three people, including a teenage boy, were killed in April and May in Gir National Park, situated in the country's western Gujarat state.
Traces of human remains were found in the excrement of three Asiatic lions - one adult male and two young females - according to Gujarat's chief conservator AP Singh.
"After analyzing their footprints and feces during a 25-day captivity, one adult male and two sub-adult female lions were found to have turned man-eaters, as human remains were found from the excreta of these three," Singh said, as reported in The India Times.
"The male lion attacked, killed and ate up the humans, while the sub-adult females appear to have eaten the leftover body parts."
All three lions have been sentenced to a life of captivity due to the danger they pose.
The male lion will be kept in an enclosure in Sakkarbaug Zoo, on the outskirts of Junagadh city, while the lionesses will be enclosed at one of the forest department's rescue centers.
Read more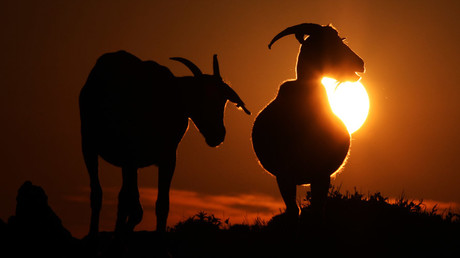 The remaining lions captured and tested over the attacks have been released back into the wild of Gir park - the only place in the world where Asiatic lions roam free. The lion subspecies is listed as endangered by the International Union for Conservation of Nature and Natural Resources and is only found in Gujarat state.
Principal Chief Conservator of Forests, Wildlife, Jamaal Ahmed Khan believes the main reason for the emergence of these man eating lions is the increase in population at the park which has forced some of the lions to go beyond their traditional habitat.
Lion census figures from 2015 counted 523 lions in the area, up from 411 in 2010 and 359 in 2005.
The greatest lion population increase was reported in the Amreli district near the wildlife sanctuary, an area beyond the traditional lion habitats and the same region in which the recent human killings occurred, according to The India Times.
In 2013, India's Supreme Court ordered some of the lions at Gir National Park be relocated to a man-made wildlife sanctuary in the Madhya Pradesh region to re-establish Asiatic lions in the area and boost the endangered species' figures in the wild.
The Environment Ministry says, however, that this process will take more than 25 years and instead has proposed breeding Asiatic lions in captivity and moving those animals to the sanctuary.