'Exorcism' murder: 16yo son among 5 family members charged with killing woman in German hotel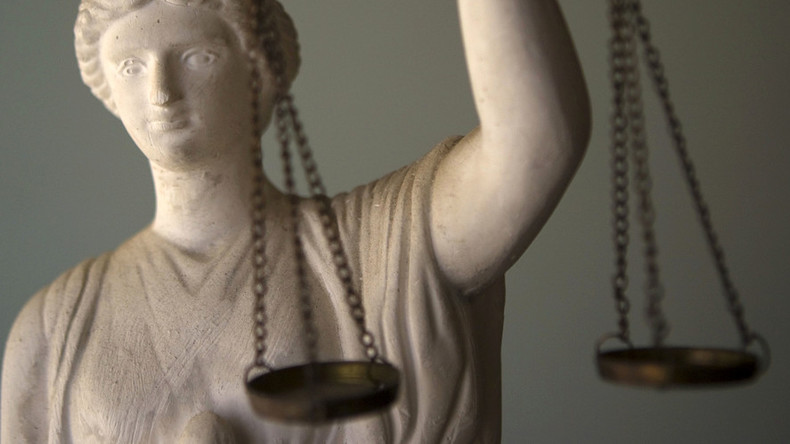 Five members of a South Korean family have been charged with the murder of a 41-year-old woman which took place while they were performing an exorcism on her in a Frankfurt hotel.
The defendants include the woman's 16-year-old-son and his 15-year-old cousin as well as the 44-year-old cousin of the deceased, her 22-year-old son and 19-year-old daughter.
Frankfurt's Prosecutor's Office filed charges against the family Thursday for the December 5, 2015 killing.
The family allegedly decided to carry out an exorcism after the victim became physically aggressive, lashing out and talking to herself for "unexplained reasons", according to the prosecutors.
It's claimed the group pushed the woman to the ground and pinned her there while the two youths sat on her legs and the 22-year-old man held down her shoulders.
The victim's 44-year-old cousin then stuffed a towel and fabric-covered clothes hangers into the victim's mouth to stop her from screaming, the prosecutor's statement continues.
The torturous ordeal lasted more than two hours and "went far beyond what is necessary" to kill someone, the prosecution claims. The woman eventually died from the severe injuries caused to her neck and chest during the smothering attack.
The defendants claimed they believed the woman was possessed by the devil.
Meanwhile, the victim's sister was later found suffering from hypothermia and dehydration in a house in Sulzbach, according to Der Spiegel.
READ MORE: The Exorcists: Four on trial in France for religion inspired kidnap and torture

It's still unknown what religious beliefs the family had, but police revealed that a pastor from the Korean Evangelical Zion Church alerted them to the incident after she had been contacted by the 44-year-old woman charged over the killing, The Local reported.
The suspects are in custody and have undergone psychiatric assessments, but no evidence of mental illness has been found in any of the five suspects "which could establish a reduced or repealed criminal responsibility," the prosecution said.
You can share this story on social media: