Snakes shock homeowner by tumbling from ceiling in tangled lovers' embrace (VIDEO)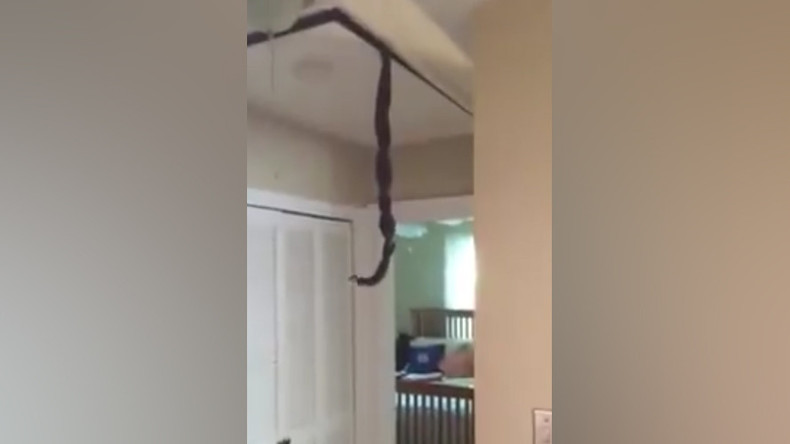 A South Carolina man has witnessed a bizarre public display of affection between two slithery snakes, which appear to have been trying to create their own scaly version of the Spiderman kiss.
Mark Hyatt was going about his own business when he walked in on the two serpents dangling upside down and necking from his attic space.
He captured the snake embrace on camera and sent it to local WSPA 7 News who pushed it out on social media, asking for advice on removing the creatures.
The response has largely been unhelpful, however, with most commenters poking fun at the fact that the snakes appear to be getting hot and heavy.
"The nerve of these snakes. What about the children? What if their innocent eyes had seen this obscene act of fornication," one Facebook user wrote.
Another person added: "Two snakes having sex, hanging from the ceiling. There's something you don't see everyday."
In the short clip, Hyatt is audibly concerned by the tangled snakes and can be heard appealing to the creatures to "please don't go in my bedroom."
It is not known whether Hyatt has since managed to remove the snakes from his home or whether they are still head over, er, tails in love.
READ MORE: Python attacks man's penis in terrifying Thai toilet ordeal (GRAPHIC VIDEO)