Watch how giant sinkhole swallows four cars in China (VIDEO)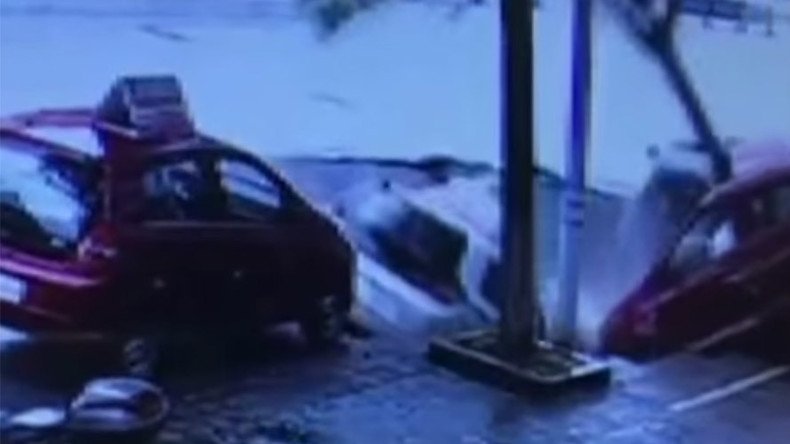 A shocking video has emerged from China, where a sinkhole swallowed four parked cars 3 meters into the ground. The hole was 5 meters wide, and also devoured a few trees.
Fortunately, no one was injured in the incident, but firefighters spent a few hours using cranes to get the vehicles out of the hole.
A local, who witnessed his vehicle being swallowed underground, said, "I was having lunch at the other side of the road when I saw the tree was sinking slowly."
"All of a sudden, the road subsided, and all the cars, including mine, fell into the hole. Then I called the police, and firefighters arrived after a while."
The incident happened in Ruijin City, Jiangxi Province, in eastern China.
Over 5,000 people "liked" the video on Facebook, and some 1,600 reposted it, blaming things from "bad roadwork" to "karma."
China isn't the only country to have trouble with sinkholes, though: about a month ago, a sinkhole swallowed a street in Madera, California, in March, cars and trees were devoured by a sinkhole in Italy, and a month earlier, a 50-meter deep chasm swallowed a building in Germany.
Russia hasn't been spared, either: in September, drones captured a massive sinkhole in Siberia, with the chasm growing and swallowing the surroundings.
You can share this story on social media: