Traffic-stopping sinkhole devours California street (VIDEO)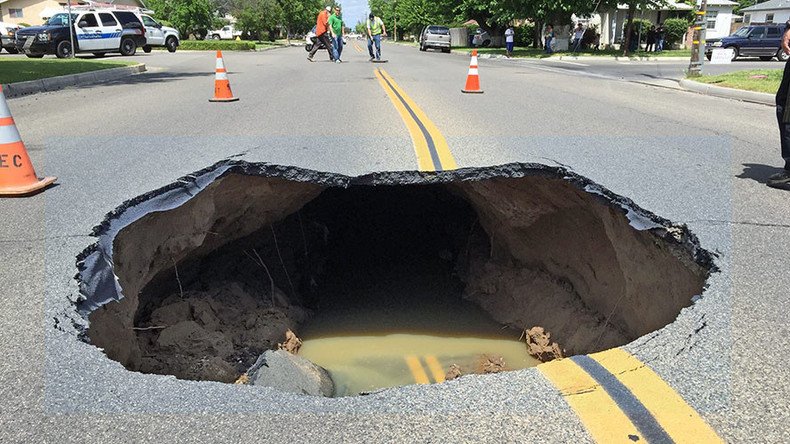 Police in California captured the moment a sinkhole opened up on a residential street in Madera on April 11, causing the road to collapse, leaving behind a 15ft-wide and 20ft-deep chasm.
The video, which has been viewed more than 570,000 times online, shows the moment the sinkhole cracks open. Police said the specific cause of the sinkhole is unclear, but they suspect recent rains in the area played a role.
The sinkhole reportedly grew further overnight as officials worked to divert sewage from the area.
Sinkholes can form gradually or suddenly, and are usually caused in urban areas by water main breaks which cause a depression in the soil underneath the surface.
READ MORE: Car & trees swallowed up in yet another Italian sinkhole (VIDEO)
Roads will be closed in the area until the damage can be repaired, but it is not expected to cause as much disruption as this "monster" sinkhole in Oregon in January which appeared in the middle of a highway.
You can share this story on social media: