Quick thinking cop saves Chinese motorists from plunging into sinkhole (VIDEO)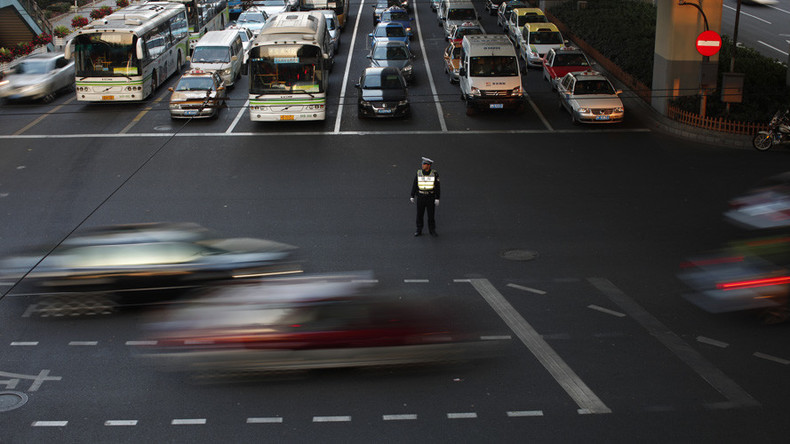 This CCTV footage from China could have gone viral for very different reasons if it weren't for a policeman who sprung swiftly into action.
His quick reaction saved nearby drivers, who would certainly have plunged into a crater along with a section of crumbling road as it dropped suddenly in Hangzhou city, Zhejiang province.
Just moments before the two-meter-deep sinkhole appeared in the middle of a busy road, an eagle-eyed traffic cop cordoned off the cracking area with cones.
He barely avoided being run over in process himself, thanks to impatient motorists.
READ MORE: Traffic-stopping sinkhole devours California street (VIDEO)

Security cameras captured the chaos on Thursday, which was then shared online by a local news channel.
CCTV News reports that "further investigation over the collapse is currently underway".
You can share this story on social media: