Refugee romance: Trump-fearing Americans matched up with Canadians on new dating site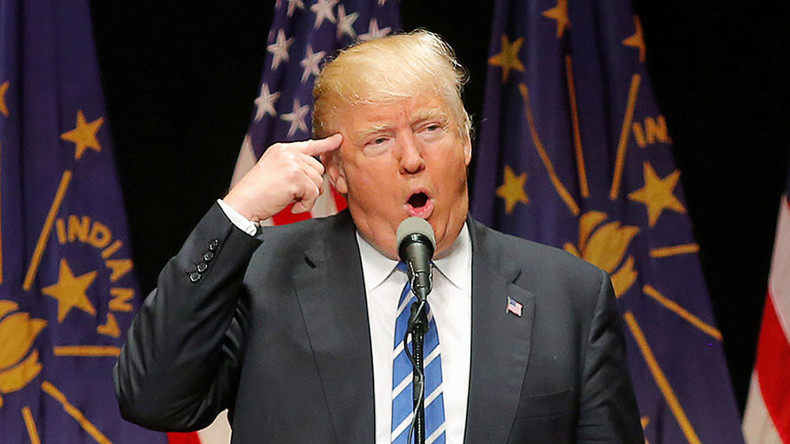 Canucks looking to cash in romantically on Trump-fearing US exiles can now do their bidding online, thanks to a new website designed to make it easy "for Americans to find the ideal Canadian partner to save them from the unfathomable horror of a Trump presidency."
Around 5,000 people have already entered their details on Maple Match and clicked "Save me from this madness" to register on the site.
"Maple Match started as a fun idea about Americans and Canadians connecting during the admittedly disturbing possibility of a Donald Trump presidency," Maple Match CEO Joe Goldman told the Tech Times.
With Trump now the presumptive Republican nominee for the presidential election this November, nearly one in five Americans told Ipsos pollsters they would consider moving to Canada if he won.
Among young people ages 18 to 34 year olds, the number is even higher with 28 percent planning to get out of a dystopic Trumpland.
US Google searches for the term "move to Canada" rose 350 percent after Trump's successful 'Super Tuesday' in March.
This past weekend, the comedy TV show Saturday Night Live portrayed a future vision of what America might be like in two years if Trump becomes president.
The billionaire's possible opponent Hillary Clinton doesn't do much better on the emigration threat index, with 15 percent of those polled saying they would consider a move abroad if she became President.
However, Goldman doesn't offer a feature for that crowd, appealing only to Trump haters.
Americans carried out similar threats before, particularly after the 2000 "election" of George W. Bush, but migration numbers show that few committed.
But that was before Drake and The Weeknd profoundly increased Canada's sex appeal.
Cape Breton Island in Nova Scotia is also looking to take advantage of Americans looking to flee their homeland, advertising the location as an ideal place to move if Trump were to win with a reference to the Obama's 2008 campaign slogan.
"Can you move to Cape Breton? Yes you can. And we would love to have you," the island advertised online.
READ MORE: Canadian island encourages Americans to move there 'if Trump wins'
Americans beware though: Cape Breton Island, like most of Canada, has extremely cold winters, so bring several sweaters and get used to snuggling in front of a fire with your new flame.
Vancouver is a warmer option, if you can afford it.
House prices in the city have skyrocketed in recent years, thanks in part to Chinese immigrants who presumably were fleeing their version of Trump.
All of this cross-border romance could be short-lived, however, if presidential candidates running in four years can woo back the heartbroken voters.
Some American refugees may skip Canada altogether with 28 percent of respondents in another poll claiming they would move abroad with no specific of the Great White North.
READ MORE: 1 in 4 Americans consider fleeing US if Trump wins - poll
Getting married isn't the only way to get a visa to live in Canada.
The country is short of skilled workers in a range of fields and said to be happy to accommodate US citizens who fit their requirements.