Canadian island encourages Americans to move there 'if Trump wins'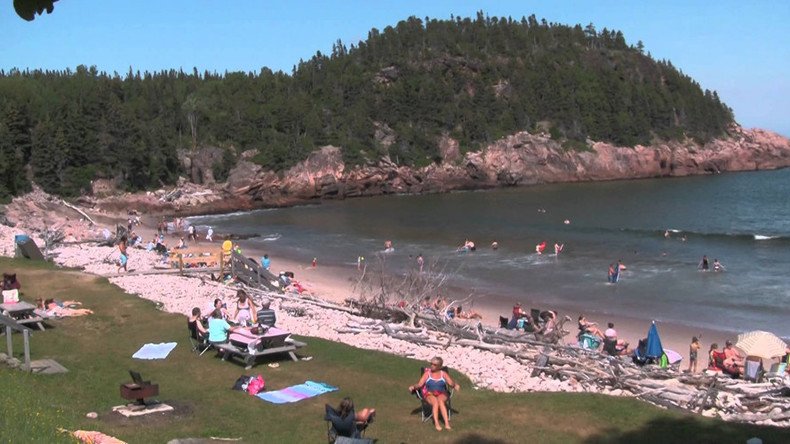 Cape Breton Island's tourism office is warmly welcoming those who feel a little cold towards Donald Trump. The Nova Scotia island is in such need of tourism and residents that it set up a website warning of a Trump presidency to attract American movers.
"Hi Americans!," the website CBIfTrumpWins.com opens.
"Donald Trump may become the President [sic] of your country. If that happens, and you decide to get the hell out of there, might I suggest moving to Cape Breton Island!"
The website goes on to laud the community's policies and culture, where "health care is free, you know your neighbours and they look out for you, and nobody has a hand gun." It even advises moving before Election Day.
"Start now, that way, on election day, you just hop on a bus to start your new life in Cape Breton, where women can get abortions, Muslim people can roam freely, and the only 'walls' are holding up the roofs of our extremely affordable houses."
"Is this for real?" the website's FAQ asks, then simply answers, "Yes."
On a page for testimonials, recent mover Heather from Missouri writes, "Regardless of political affiliation or election results…I would highly recommend a visit Northeast – destination Cape Breton Island. Fair warning, though, you WILL be charmed and delighted."
"Consider the NAFTA Skilled Workers Program as a path to legal residency for American immigrants," Heather adds.
Donald Trump, for the record, has called NAFTA "a disaster," telling 60 Minutes, "We will either renegotiate it or we will break it."
CEO of Destination Cape Breton Mary Tulle told CNNMoney that 50,000 Americans expressed interest in visiting or moving within three days of the website going live.
Cape Breton's appeal isn't just about bashing Trump. The island needs people. Its population fell 4 percent in five years, leaving it with a population of 101,619 in 2011, according to the Canadian census. The downturn is also economic after years of coal mines and steel mills closing.
The FAQ ends with the question, "Why are you doing this?"
"Our population is shrinking," the site answers. "A slow economy, in combination with out-migration has us on an unsustainable path. The truth is we welcome all, no matter the ideology."
You can share this story on social media: