Dramatic baby duck rescue operation caught on bodycam (VIDEO)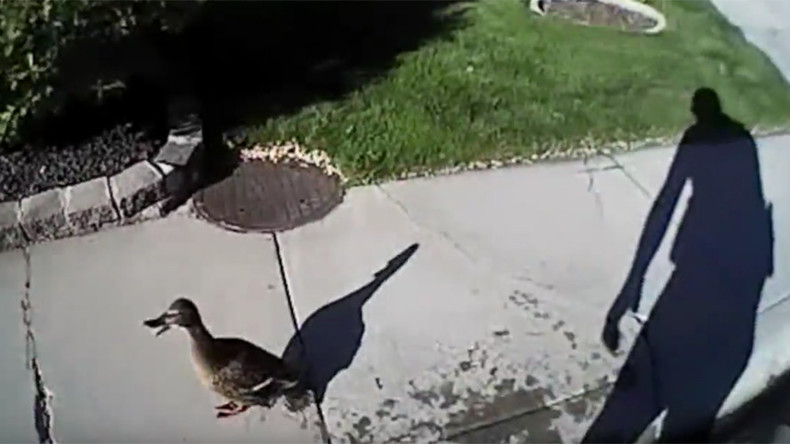 Recently released bodycam footage shows an Idaho police officer mounting the solo rescue of a family of ducklings trapped in a drain as their helpless mother quacked on.
The alarm was raised when police received a call around 9 a.m. from a concerned resident who overheard the mother duck squawking at a sewer Wednesday morning, and spotted the trapped ducklings inside.
Thankfully, no duck was left behind as 'quack' thinking from Officer Zach Helbach - now known as his police department's official 'duck liberator' - saw him improvise everyday items to fish out each of the 10 ducklings from the drain.
READ MORE: A badass grandma and four other times a makeshift 'Help' sign really paid off (PHOTOS)
"Once I got them all out, Mom got 'em all together and they just walked over to a nearby irrigation canal," said local hero-cum-duck whisperer Helbach.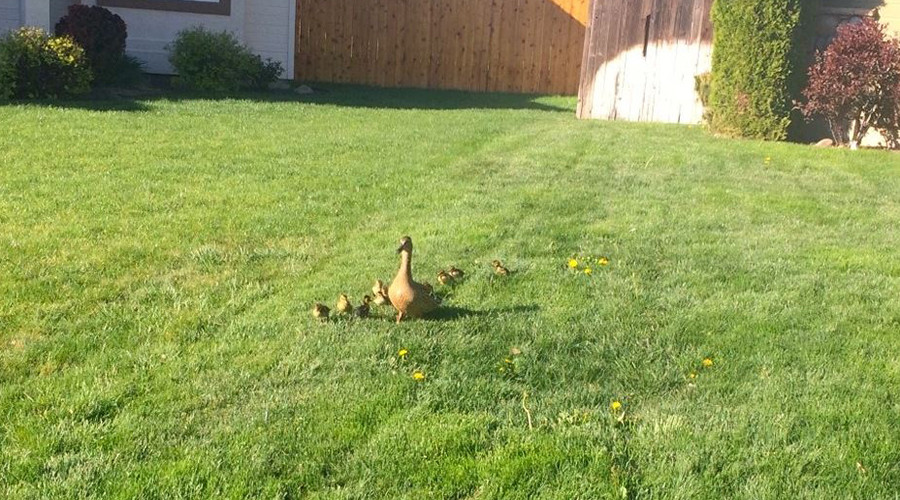 Once police from the city of Eagle got all their ducks in a row, they reassured concerned citizens that mother and babies had recovered nicely by posting a post-rescue picture of the happy family on the police department's Facebook page.
A single mother with 10 tiny kids? Losing a few (or all) is inevitable from time to time.