Petrolhead beefs up city Smart car into raging mud buggy (VIDEO)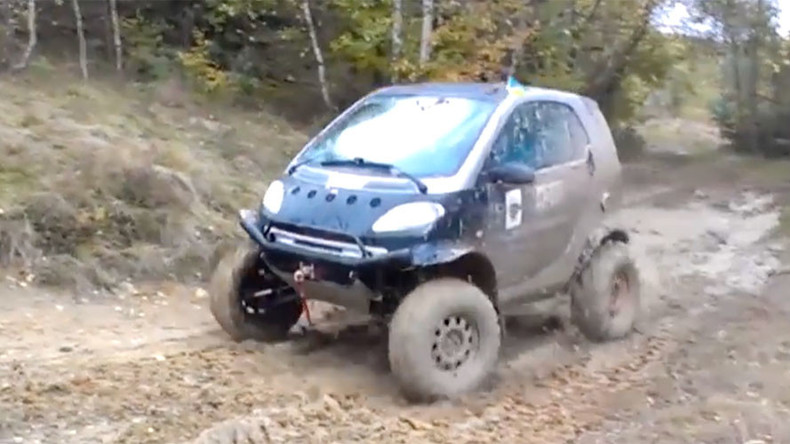 A Ukrainian customs vehicle enthusiast has given a small city motor a hulking makeover, proving that a usually timid Smart car can be transformed into ferocious off-road beast with just a few tweaks.
Gerogiy Kosilov used parts of Volkswagens, Hondas, and Mitsubishis to soup up the tiny car so that it can now plough through dirt roads and heaps of muck.
A YouTube post showing the dwarf off-roader in action proves that its small stature is no restriction when it comes to taking on the great outdoors.
Adapted with large 4x4 wheels and a super flexy suspension, not to mention a more powerful turbo diesel engine, the Smart car can be seen making light work of traversing waterlogged ditches and rough forest terrain.
READ MORE: Monster Batmobile: Russian 'Frankencar' is a Nissan on steroids (VIDEO)

Its compact design also makes parking easier if you're ever stuck in a tight spot between a rock and a hard place.