Cops hunt for suspect, end up saving man from burning apartment in Tennessee (VIDEO)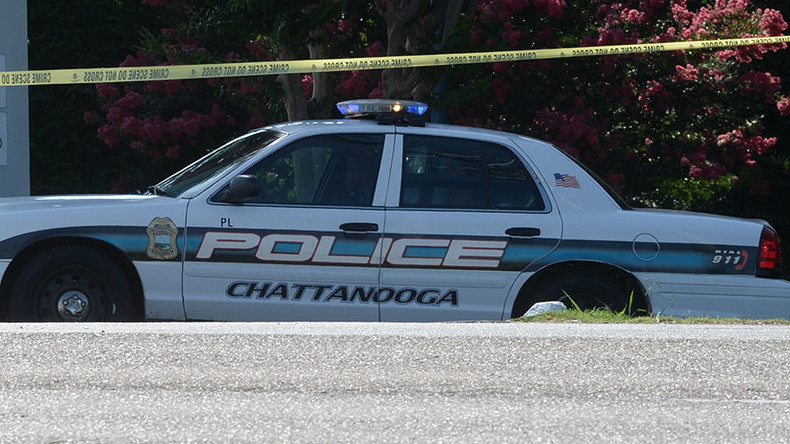 How's this for a lucky escape? Three cops – purely by chance – pull a man from a burning apartment filled with smoke in Chattanooga, Tennessee – and the dramatic rescue was shot on the bodycam of one of the officers.
Read more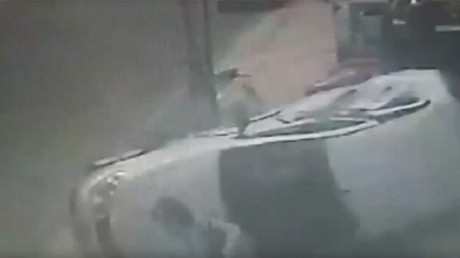 On Sunday night at about 8.40pm local time, three cops headed to the Ridgeway Apartment complex in the western part of the city, to detain a suspect.
However, what they found was a panicking neighbour, Genise Beasley, who had come home only to find her apartment ablaze.
"I didn't even smell it, nothing, I just heard the smoke detector going off and I keyed in and that's when the smoke hit me and I came back out with my kids, I didn't even make it in there," Beasley recalled, as quoted by LiveLeak.
Officers Aaron "Gary" Williams, Matthew Robertson, and Daniel Russell came to the rescue, rushing inside.
The footage shows the trio enter the smoke-filled apartment, with the fire alarm beeping. The officers turn on a flashlight, and almost immediately catch sight of a man lying on the couch, unconscious.
They pull him outside, and he then comes to. "Are you good? Breathe, man," the officers tell him.
"We didn't know how long he had been in there, how much [smoke] he inhaled, it was scary," Beasley said.
The cause of the blaze was food cooking on the stove – Beasley's father had put a steak there but had then fallen asleep.
Local police chief Fred Fletcher praised the officers' heroics, saying they were in the right place at the right time, and didn't think twice about saving the man's life.