Lucky escape: Crashed car misses pedestrians by inches (VIDEO)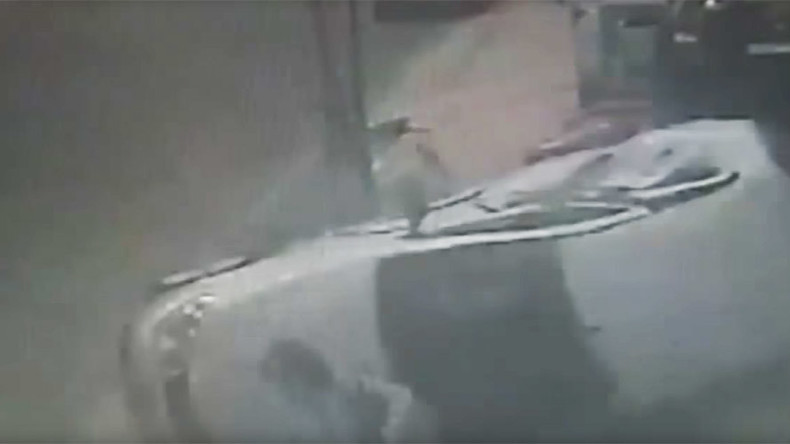 Two unsuspecting pedestrians narrowly escaped death after an out-of-control car crashed in the northeastern Brazilian city of Campina Grande, missing them by mere inches.
Video footage of the crash emerged on Monday which showed a car spinning out of control and smashing into the sidewalk, right between two pedestrians who had been walking nearby.
The incident occurred at a busy junction in the city which is frequently the scene of pile-ups.
A tow truck allegedly ignored the car's right of way on approach to the junction and crashed into the side of it causing the car to overturn, slide off the road and onto the busy sidewalk.
Local media reported that the driver and passenger of the car also had a lucky escape and only had to be treated with minor injuries.
Read more: Boy steps aside seconds before car slams into same place (VIDEO)