'Historic stunt': Russian daredevils brolly-hop from plane wing into Baikal ice-hole (VIDEO)
Published time: 30 Mar, 2016 21:46
Edited time: 31 Mar, 2016 01:05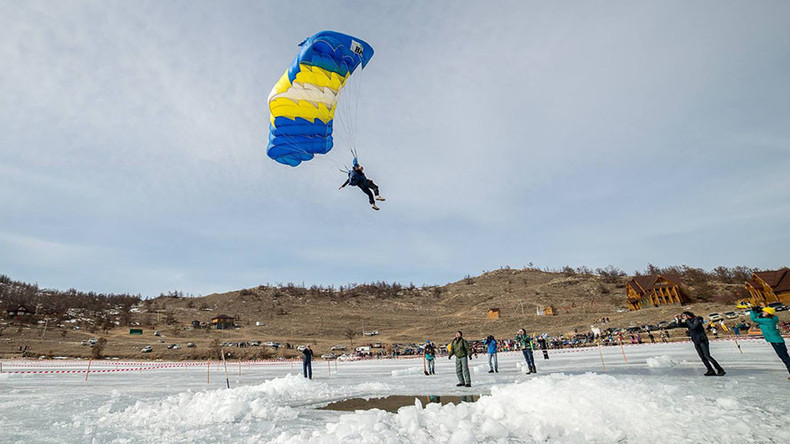 Six Russian thrill-seekers performed a first ever brolly-jump from an airplane straight into an ice-hole in Lake Baikal, aiming from an altitude of 1,200 meters. One of the sportsmen told RT of the excitement and fear that came before the stunt.
"At first we planned a triple jump, three parachutists were supposed to jump together. But when we spread the word, people were so excited everyone wanted to jump with us," Victor Kolyzhny, one of the sportsmen behind the idea, told RT.
"We didn't have a big budget, so we went for a small plane YAK 18 T which fit three people at once and made two trips with a total of six jumps."
"We chose an optimal altitude of 1,200 meters because our goal was not to make the longest or the highest jump in history – our stunt was historic in itself, being the first one over lake Baikal… and first one ever to aim for an ice-hole in it," Kolyzhny recited enthusiastically.
He says they had no fear of performing the jump, as all of the 6 sportsmen had a history of parachuting – having done several hundred jumps each.
"We were thrilled though because none of us ever jumped over a frozen lake before. We usually practiced in the fields, where you land on the soft 'mattress'. And here we aimed for a 4 by 4 [metre] hole in the ice. When you do it on the field, it doesn't make a big difference whether you made your target spot it or not. But when jumping over ice – I tell you, one has to be precise, because if you miss the hole, you hit the ice which is not a very pleasant thing for sure."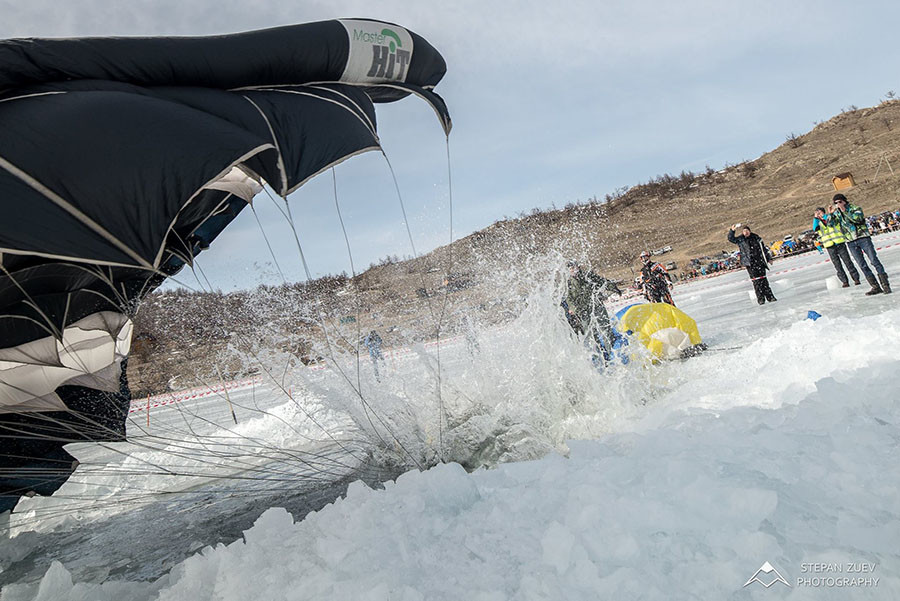 The only thing that has the daredevils a bit worried was the weather.
"The weather over Baikal – with all the mountains and altitude differences – can be harsh. The problem is it can be clear and still one moment, and the next a gust of wind is sweeping you, and it keeps changing direction. Still, it was just something to worry about – no one was really scared, we were all so excited about the jump we couldn't wait for the day to come."
Another first in the daredevils' jump was the way the airplane took off and landed.
"There was no special runway, no prepared platform for it, nothing – we took off and landed straight on ice. It was a peculiar experience."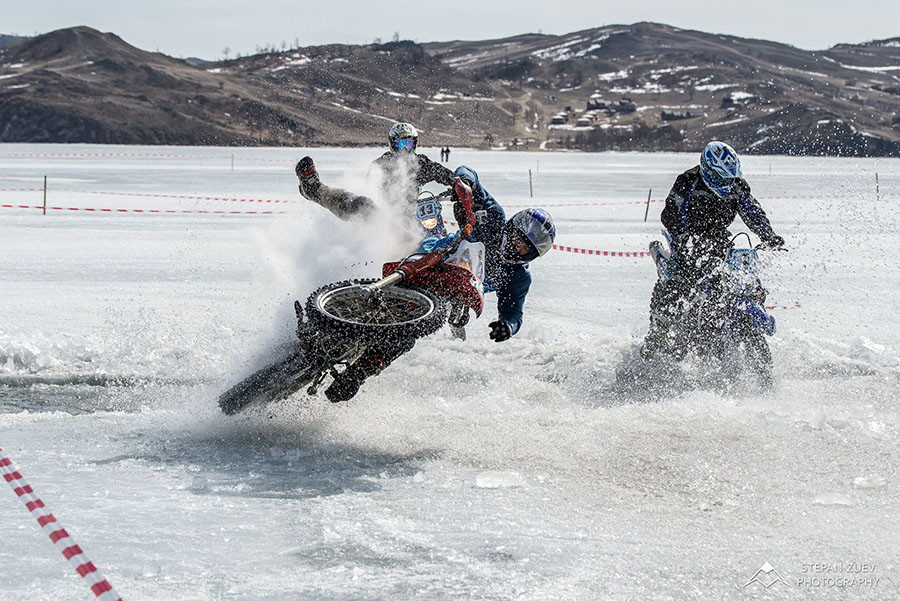 Although there were some things that didn't go as planned, all sportsmen landed safely, and Victor says he and his fellow-sportsmen can't wait for next year to jump again.
"This jump was the first of it's kind, it was pure improvisation, but now we know what to prepare for and next year we'll be ready to give an even more thrilling performance," he says.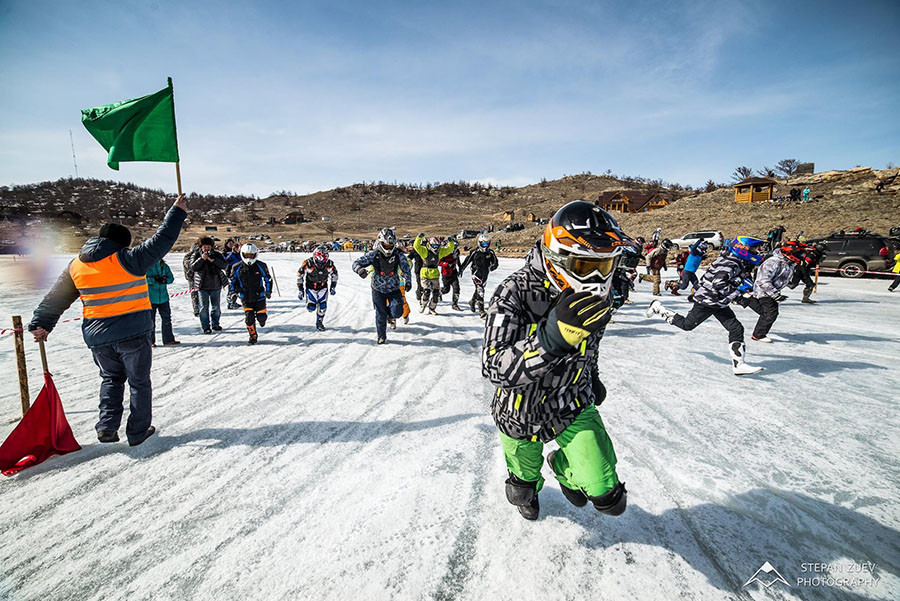 The stunt was carried out during the festival of extreme sports 'Baikal rift', held over the weekend on the ice of Lake Baikal at Kurkutskaya Bay. Several dozen extreme sportsmen took part in the event, racing in autocross, speedway, supermoto, enduro-trial and karting.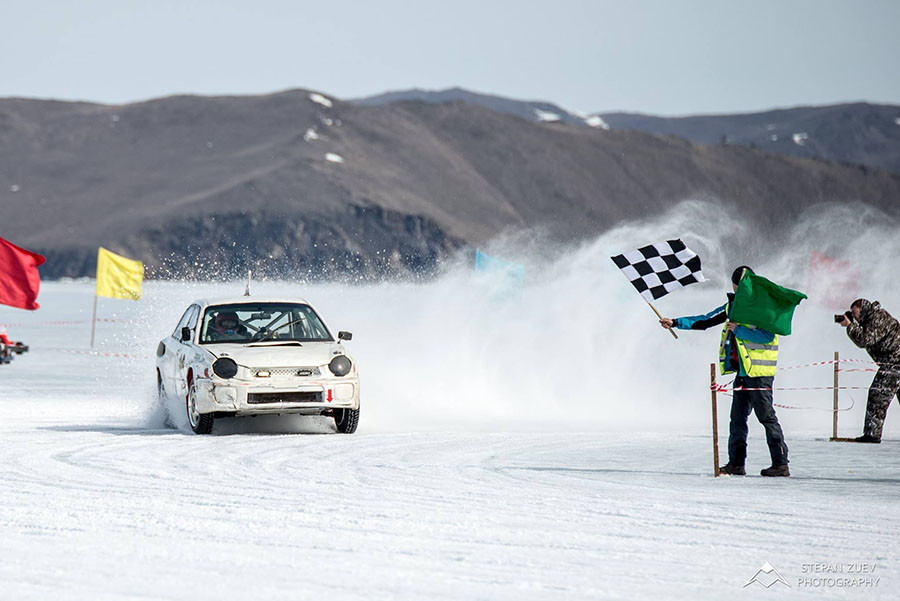 Most of the participants came from the Irkutsk region and the neighboring Buryatia.
Spectators could also take part in an 'extreme vacation' under the guidance of experienced instructors: try themselves as extreme drivers, riding in a real sports car, play golf, try carting or skate.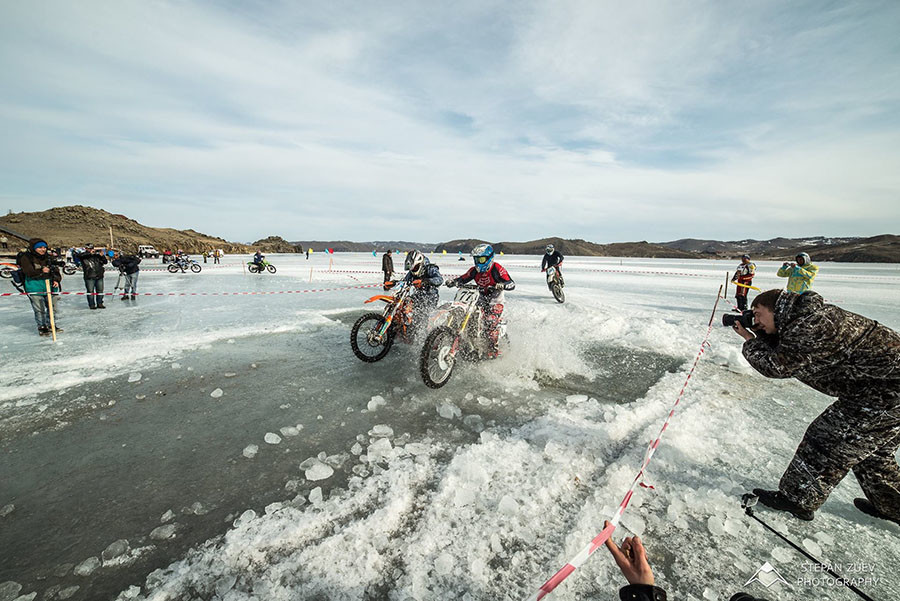 The event kicked off with an orientation on how to behave on the ice, carried out by the representatives of the Federal Rescue Service. Rescue workers were present during the entire festival to prevent accidents.