Glacier's ice bridge spectacularly collapses in Argentina (VIDEO)
Published time: 10 Mar, 2016 19:18
Edited time: 11 Mar, 2016 13:09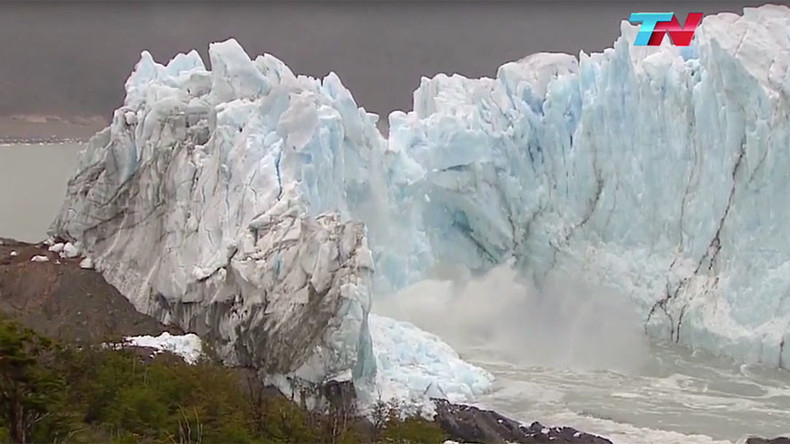 The Perito Moreno glacier in Argentina put on quite the show Thursday when a huge rupture caused a bridge of ice to collapse.
Something similar takes place every couple of years, when the expanding glacier spills over into the southern arm of Largo Argentino, creating a dam and separating it from the rest of the lake. The last breach was in 2013.
As water levels rise in the dam, it eventually creates rivers that tunnel through the glacier that grows until ruptures break it apart.
Park rangers have been keeping an eye on the section over the last week as floodwaters rose by 4 inches (10.5 cm). Crowds who gathered to witness the moment can be heard cheering in the video below.