Zimmerman had fractured nose and black eyes, confirm medical records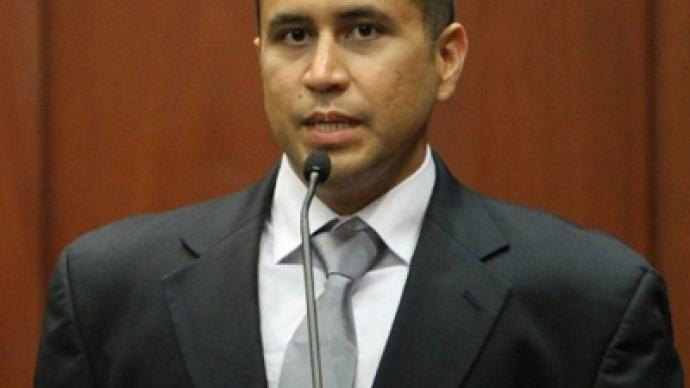 New evidence in the case involving the death of Trayvon Martin reveals that admitted killer George Zimmerman may have incurred a pair of black eyes and several other injuries during his encounter with the teen.
According to just released court records, Zimmerman, 28, sought out a physician the day after the February 26 meeting with Martin that left the 17-year-old high school student dead. The medical papers pertaining to that visit have now been made available, and in it the presiding doctor describes Zimmerman as having two black eyes, a fractured nose and two cuts to the back of his head.
Zimmerman has attested that he shot Martin earlier this year in self-defense after being assaulted by the teen. The medical papers may now be seen by some as a smoking gun as far as supporting his case.
It does not, however, mean that Zimmerman is in the clear just yet.
Even if Zimmerman was injured during an altercation with Martin, it raises additional questions regarding how exactly he went about seeking treatment. According to the latest report, Zimmerman declined hospitalization the night of the incident and, despite advised by his physician the next day to schedule a follow-up appointment, he declined to do so.
Elsewhere in the report, Zimmerman's doctor says that it is "imperative" that his patient "be seen with [sic] his psychologist for evaluation," but it is not yet clear if he ever did. It also has not been confirmed yet if Zimmerman was under the care of a psychologist before the incident or why.
Additionally, an autopsy report of Martin shows that he suffered slight injuries to the knuckles of one hand, which could confirm that he hit Zimmerman in the face. It has yet to be established, however, who provoked whom if such was the case. Zimmerman's attorneys say he was assaulted by the minor, but others believe that an altercation may have only happened after Martin was stalked and profiled by the aggressor.
George Zimmerman is currently free on bond after being charged with second-degree murder roughly six weeks after he shot and killed Trayvon Martin. RT reported earlier this week, however, that the US Federal Bureau of Investigation is believed to be considering hate crime charges against Zimmerman; if charged and convicted of that crime, he would face the death penalty.
Robert Zimmerman, Jr., the brother of George Zimmerman, told CNN earlier this year that the medical records would clear the family name.
"We're confident the medical records are going to explain all of George's medical history," his brother told Piers Morgan back in March. "You return force with force when somebody assaults you. George was out of breath, he was barely conscious. George (would have been) dead if he had not acted decisively and instantaneously in that moment."