New Mexico woman sues officers for macing her genitals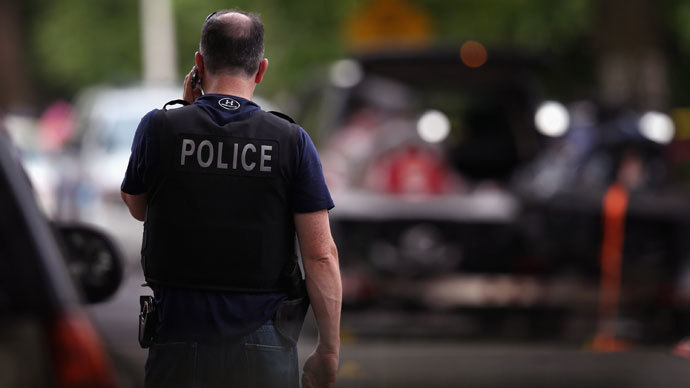 New Mexico law enforcement is under fire again after the American Civil Liberties Union filed a lawsuit alleging cruel and unusual punishment when a corrections officer reportedly sprayed mace on a woman's genitals during a strip search.
According to the lawsuit, Marlene Tapia was arrested two years ago on November 22 for a possible parole violation concerning a previous drug case. Tapia was undergoing a strip search by two female corrections officers at the Metropolitan Detention Center when the officers noticed a plastic bag sticking out from Tapia's genitals.
Instead of telling Tapia to remove the bag, one of the officers – Blanca Zapatar – reportedly sprayed her genitals with mace twice. The suit alleges that this not only constituted misconduct by the officer, but also that it was a violation of standard procedure, which dictates that if an officer notices an item in a body cavity of an inmate, that individual must be taken to a medical office for treatment.
According to KOB 4 News, the documents filed in court also claim that Zapatar disobeyed orders by her superior to stop spraying Tapia, who was cooperating and did not resist the officers in any way.
Tapia said the mace caused "severe pain that lasted for several weeks including burning, swollen genitals and painful urination." The suit claims that there was no reason to use the mace except "to punish" Tapia.
The civil rights case has taken two years to build, but Peter Simonson of the New Mexico chapter of the ACLU said it was filed within the statute of limitations.
"It's just the maliciousness, the wanton disregard, wanton maliciousness that the corrections officer demonstrated," he said to KOB 4.  "This is the kind of chemical that is intended to be sprayed on other parts of the body, to cause pain, but to spray it on the very most sensitive part of a person's body only doubles the pain."
Simonson added the purpose of the lawsuit is to ensure the freedoms and protections enshrined in the Constitution apply to all Americans, and that the ACLU is not seeking compensation. The suit acknowledged that Zapata was disciplined for her actions, and the detention center confirmed she was still working there.
This isn't the first time New Mexico law enforcement has been accused of violating the rights of those suspected of carrying drugs. Earlier this month, RT reported that at least two individuals were arrested by police on suspicion of carrying drugs inside their bodies and forced to undergo invasive procedures against their will, including finger rectal exams, enemas, X-Rays, and, in one situation, a colonoscopy. No drugs were found in either of those cases, and lawsuits have been filed against the officers and doctors involved.