Woman drugs husband, severs penis, grinds it to mush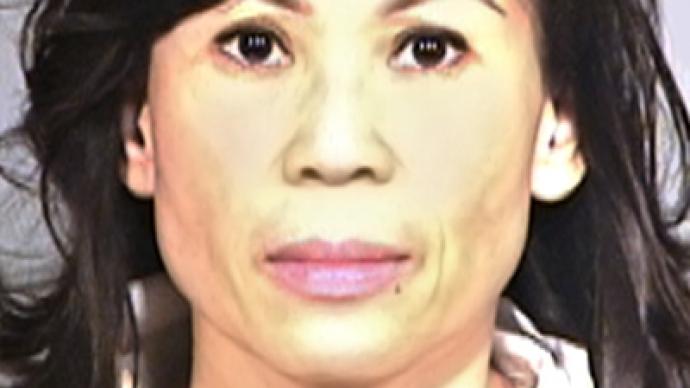 A California woman with a bone to pick with her estranged husband took it upon herself to give him one more reason to proceed with the divorce proceedings the couple have been contending to.
All thanks to the help of some narcotics, a ten-inch kitchen knife and well-working garbage disposal, of course.Police are holding Catherine Kieu Becker, 48, on $1 million bail after she drugged her husband, tied him to a bed and slashed off his penis with a kitchen utensil on Monday. Oh — and then, say police, Becker lobbed it down the drain and flipped the switch on their sink's garbage disposable.Authorities arrived at the couple's Garden Grove, CA home to find the 51-year-old victim bound to a bed, bleeding from his groin. Police say that, when asked to explain her actions, Becker responded that her husband, well, "deserved it."Police believe that the victim, whose name is being withheld, lost consciousness after succumbing to the narcotics. They believe Becker tied his arms and legs to the bed with rope, stripped him of his clothes and waited for him to awake before attempting a little do-it-yourself sex-change operation."He was conscious when his penis was removed," Garden Grove police Lt. Jeff Nightengale tells CBS News.The victim was admitted to a local hospital where he underwent surgery and is expected to survive.Becker, meanwhile, is facing charges of aggravated mayhem, false imprisonment, assault with a deadly weapon, administering a drug with intent to commit a felony, poisoning and spousal abuse.Court records show that the couple have been married for over a year now but began divorce proceedings in May. Authorities believe the husband initiated the filing. "On the surface, we have nothing more than the divorce proceeding," Nightengale tells the Los Angeles Times. "We don't have any strong motive leading to this level of violence."Pop culture aficionados and hack journalists alike are expected to praise the woman for reintroducing "Bobbitt" back into the American vernacular. A 1993 incident involving John Wayne Bobbitt and his (then) wife Lorena made national headlines after the former Mrs. Bobbitt severed her husband's penis and then ditched it in a nearby field. Cops were able to locate the member and pack it on ice, allowing surgeons shortly thereafter to reattach it. Lorena Bobbitt was found not guilty due to insanity and John Wayne Bobbitt attempted an unsuccessful porno career.Unfortuantely for the spouse of Ms. Becker, however, a preliminary round of Internet research suggests that the market for adult films featuring garbage disposable-disfigured-genitals is seemingly nonexistent.
You can share this story on social media: