Jailed Wisconsin mother challenges law after fetus appointed attorney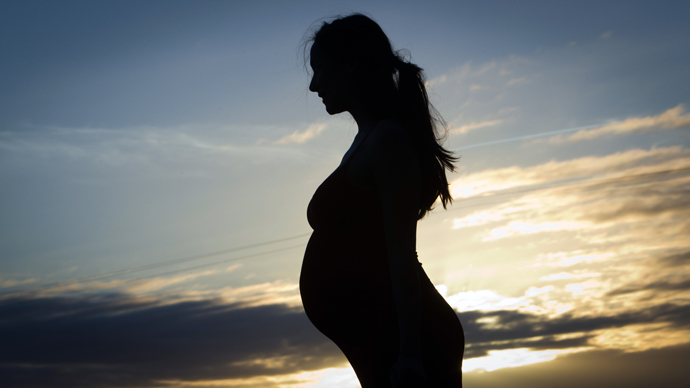 A mother-to-be is challenging Wisconsin's fetal protection law after being arrested following a prenatal check-up where she told medical professionals she took a drug used to alleviate painkiller addiction.
At 12 weeks pregnant, Alicia Beltran visited a health clinic on July 2 near Jackson, WI, where she lives, NBC News reported.
She said she admitted at the clinic she had struggled to overcome a past addiction to Percocet, and was taking Suboxone prescribed to someone she knew because she did not have health insurance, nor could she afford the medication on her own.
Beltran admitted to taking Suboxone in decreasing doses without a doctor's supervision. A medical assistant at the clinic suggested she take Suboxone under a doctor's care, though Beltran said she declined.
Her drug test at a clinic showed up negative for all substances besides Suboxone, used for opiate dependency.
A social worker visited her two weeks later to suggest she take Suboxone under proper medical supervision, but Beltran again declined.
Days later, she was arrested, admitted to a hospital and examined by a physician.
Her pregnancy was determined to be healthy, her lawyers said, but she was still taken to jail and ordered by a judge to spend 90 days in a drug treatment facility.
Beltran's attorneys say she is being penalized for offering honest information to medical professionals, not knowing it could be used against her in court.
Upon her initial hearing, the presiding judge told Beltran she would not have an attorney present, but her fetus would. That's because under a 1998 Wisconsin law, courts can detain pregnant women using illegal drugs or alcohol to a "severe degree" and refusing to get treatment.
Her attorneys maintain she was not using any substances when arrested, and filed the first federal challenge to the Wisconsin law in US District Court in Milwaukee.
Beltran's lawsuit argues that vague wording and a lack of medical terminology in the law leaves too much territory open for interpretation. They also argue her due process, privacy and physical liberty were violated upon her arrest.
"[T]he woman loses pretty much every constitutional right we associate with personhood" under a law like this, said Lynn Paltrow, one of Beltran's attorneys and the executive director of the National Advocates for Pregnant Women.
Beltran says she has lost her food service job since the treatment facility is two hours from her home. She was released last month, but since her case is still open, she is still at risk to be taken back into custody or returned to a treatment center.
If convicted, she could be ordered to attend counseling or mandatory drug treatment, acquire supervision from a social service agency or have to forgo her parental rights upon birth of her child, which is due in January.
Three of the 17 states that consider substance abuse by pregnant women to be child abuse require an expectant woman to be involuntarily placed into a mental health or substance abuse treatment center.
You can share this story on social media: