Mississippi considers prosecuting women for stillbirths and miscarriages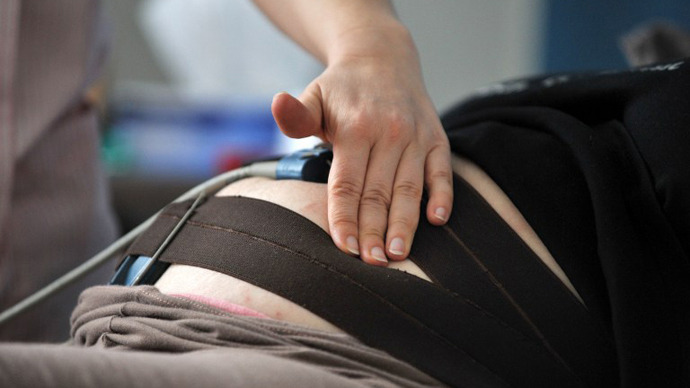 The Supreme Court of Mississippi is currently considering a case that could lead to charges of manslaughter for women who suffer miscarriages or stillbirths.
Nina Buckhalter was indicted for manslaughter in 2009 after giving birth to a stillborn baby girl named Hayley 31 weeks into her pregnancy.

According to a Mother Jones report, those charges were based on the detection of methamphetamines in Buckhalter's system, which led a grand jury in Mississippi to declare that the defendant "did willfully, unlawfully, feloniously, kill Hayley Jade Buckhalter, a human being, by culpable negligence."

Now the court is set to rule on whether the prosecution can move forward after hearing oral arguments on the case on April 2.

According to Farah Diaz-Tello, an attorney with National Advocates for Pregnant Women and part of Buckhalter's legal defense, if her case goes forward it could well lead to a spate of similar prosecutions in Mississippi and other US states.

The fear now is setting a precedent that "unintentional pregnancy loss can be treated as a form of homicide," says Farah Diaz-Tello.

Mississippi's manslaughter laws were never intended to apply in cases of stillbirths and miscarriages, according to reporting by Mother Jones. However, Mississippi prosecutors believe that two state laws allow them to charge Buckhalter. One law defines manslaughter as the "killing of a human being, by the act, procurement or culpable negligence of another", while the second includes "an unborn child at every stage of gestation from conception until live birth" as the state's definition of human beings.
Mississippi is widely considered one of the most socially conservative states in the US, and as recently as 2011 a state ballot measure had sought to grant full rights to fertilized eggs, effectively making abortion illegal.

Lawmakers are also actively looking to shut down the state's sole women's health clinic that performed abortions.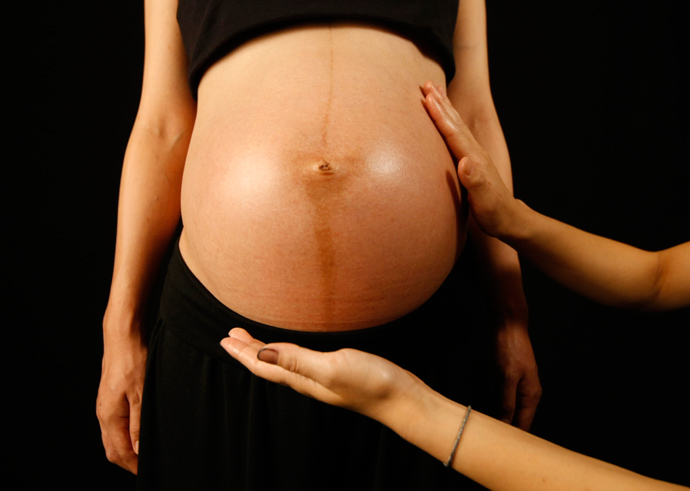 Diaz-Tello believes that the underlying motivation behind Buckhalter's case is an attempt to establish "personhood" for fetuses, a central issue in the contentious arguments for banning abortions which rely on a legal definition of an unborn child's "viability" or rather the state's definition of life.
The definition of "personhood" could, in turn, allow the introduction of further laws regulating or banning the use of emergency contraceptives such as Plan B, or be used in further arguments in restricting access to abortion services.
Robert McDuff, a Mississippi civil rights lawyer also representing Buckhalter, argued to the state Supreme Court that the state's law defining homicide as including the killing of a child includes an exemption for women seeking a legal abortion.
McDuff argues that, if women in Mississippi can legally terminate unwanted pregnancies, this should carry over to unintentionally ending a wanted pregnancy.
At least a dozen medical and public health groups have filed a friend-of-the-court brief in the Buckhalter case, including the American Medical Association, the American Academy of Pediatrics and the American College of Obstetricians.
In that brief the group argues that threat of prosecution might actually lead to more abortions by women dealing with drug or alcohol addiction, or could raise the risk of miscarriage or stillbirth by women who fear they may be reported by medical professionals to the state.
Earlier in the year the state of Alabama set a precedent for prosecuting pregnant women for drug use when it upheld convictions against Amanda Kimbrough and Hope Ankrom for "chemical endangerment" of a child. As Mother Jones notes, that 2006 law was aimed to punish individuals who expose children rather than fetuses to illegal drugs, and as in the case of Buckhalter seems to have further defined "personhood."
You can share this story on social media: