Washington DC considers decriminalization of marijuana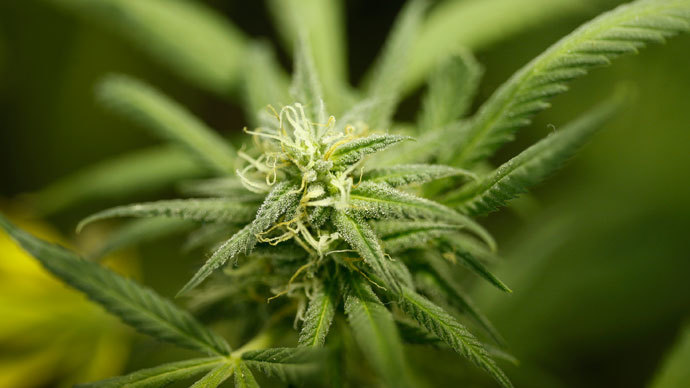 Smoking weed on the steps of the US Capitol may soon result in little more than a slap on the wrist: the Washington, D.C. City Council has announced that it may soon decriminalize small quantities of marijuana possession in the US capital.
Councilman Tommy Wells on Wednesday unveiled legislation that would eliminate criminal penalties for anyone caught possessing less than an ounce of marijuana. If the bill is passed, those in possession of the drug would face a civil fine of $100, but would not drastically have their lives altered.
"Possession of less than one ounce will no longer be a permanent barrier to individuals seeking employment; those caught with less than one ounce will no longer have their driver's licenses suspended, will not be thrown out of public housing, and will not have their eligibility for public assistance revoked," Wells said at a press conference. "They will not have their personal property subject to seizure and forfeiture simply because they are caught with less than one ounce of marijuana."
D.C. law currently punishes offenders with a fine of up to $1,000 and six months in jail. In the news release published on his website, the councilman references a report, which states that the capital's police force made 846 marijuana arrests per 100,000 residents in 2010. The national average was 256 arrests.
Additionally, African-Americans were eight times more likely to be arrested for marijuana possession in Washington, D.C. than white people, according to an American Civil Liberties Union (ACLU) report. 
Residents in the District have long sought marijuana decriminalization, claiming that arrests for possession weaken the community and ruin lives. A survey conducted by the Public Policy Polling last April found that 67 percent of D.C. voters believe police should focus their attention toward other crimes, and 63 percent said they would support a ballot measure resembling those approved in Washington and Colorado. Fifty-four percent of respondents said that instead of imprisoning marijuana users, the city should instead treat drug use as a public health condition.
"D.C. voters clearly want to end the failed war on drugs," Bill Piper, director of national affairs for the Drug Policy Alliance, said in a statement in April. "Decriminalizing marijuana is a no-brainer."
The "Simple Possession of Small Quantities of Marijuana Decriminalization Amendment Act" already has wide-ranging support in the city council, which has 13 seats. Council members Marion Barry helped draft the bill, and six others co-introduced it. The ACLU and National Association for the Advancement of Colored People (NAACP) have already endorsed it.
"The effort to decriminalize marijuana is about removing barriers for individuals - the impact on their education, and their opportunities for employment," Wells said. "Current legal practices in the District impose a record that sticks with them for life, rather than imposing more sensible civil fines.
If Washington, D.C. chooses to decriminalize marijuana possession, it would follow in the steps of  the 17 US states that have already adopted similar measures.