Obama's drug czar attacks state marijuana laws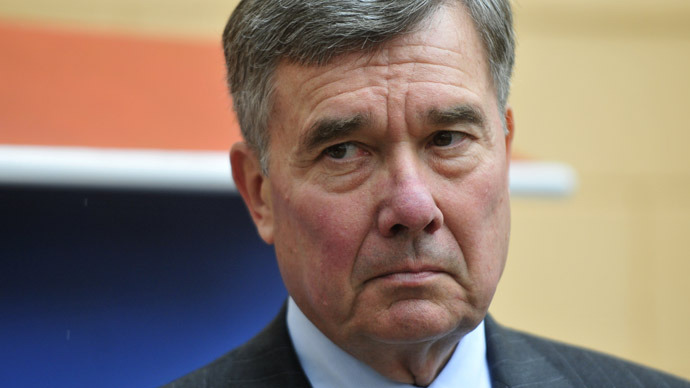 US President Barack Obama's drug czar has spoken out against recently-passed state laws in Colorado and Washington, condemning legislation that legalizes the possession of marijuana in small amounts.
Gil Kerlikowske, director of the White House Office of National Drug Control Policy, told an audience in Washington, DC on Wednesday that the Obama administration does not plan on honoring new state laws that let the millions of adults in Colorado and Washington legally smoke up.
Late last year voters in both states passed separate but similar laws allowing residents and visitors over the age of 21 to legally possess up to an ounce of marijuana, in doing so becoming two of the first venues in the nation to relax stringent state legislation.
But despite those laws reflecting the overwhelming voice of voters, Kerlikowske says the White House will rely on a longstanding federal statute that puts pot in the same category as heroin, cocaine and other Schedule I narcotics.
"No state, no executive can nullify a statute that has been passed by Congress," Kerlikowske said at a National Press Club luncheon on Wednesday, reports Agence France-Presse.
"Let's be clear: law enforcement officers take an oath of office to uphold federal law and they are going to continue to pursue drug traffickers and drug dealers," he said.
Under current federal legislation, a first-time offender caught with marijuana can be forced to pay a $1,000 fine and spend a year in prison. Repeat offenders face penalties that include three-year prison stints and fines reaching $5,000.
According to the Huffington Post, Kerlikowske continued:
"Neither a state nor the executive branch can nullify a statute passed by Congress . . . Nor should we lose sight of the fundamental fact that using marijuana has public health consequences, and the most responsible public policy is one that restricts its availability and discourages its use."
"Neither a state nor the executive branch can nullify a statute passed by Congress," Kerlikowske affirmed.
Colorado Gov. John Hickenlooper has yet to formally respond to the administration's comment, but he said he supported his constituents' concerns when they voted to legalize weed last year.
"The voters have spoken and we have to respect their will," Hickenlooper said after the November election. "This will be a complicated process, but we intend to follow through."
But just weeks after voters in Washington passed a marijuana reform bill in November, state attorney Jenny A. Durkan said it wouldn't deter federal prosecutors.
"Regardless of any changes in state law, including the change that will go into effect on December 6 in Washington State, growing, selling or possessing any amount of marijuana remains illegal under federal law," she said.
You can share this story on social media: