Americans are tired of wars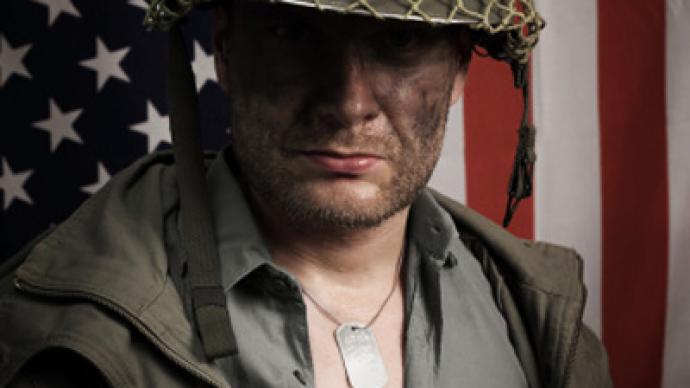 The media is finally reporting on what most of America has known all along: they are sick of war.
A new poll conducted by Pulse Opinion Research shows that 72 percent of likely voters in the US believe that the country is involved in too many efforts abroad. With operations continuing overseas and new ones always on the horizon, when will the military finally step back and listen to the people?"The American people are catching up on what we were saying. It's time to bring this open ended war to an end," says Jake Diliberto, a RT blogger and war veteran. Diliberto says that, with thousands of American deaths adding it, the country is sick and tired of foreign wars and now we have the statistics to back it up.Diliberto says that if you ask anyone in America about what they want, they'll all answer the same. "They want money in their pocketbooks. They want freedom. They want their own identity," he says. "Certainly Americans in general don't want to be killing American people," says Diliberto. Another certainty is that Americans don't want their tax dollars taking from them and put towards a senseless war, he adds.With Americans searching for a way out, little is being done under an administration that campaigned under on a ticket of ending war and instead dragging the US into more. As a solution, Diliberto points towards Republican presidential candidate Ron Paul, who just this week called the war efforts both "endless" and "unwinnable.""People say Ron Paul can't win. I actually think he can," says Diliberto. He goes on to say that, especially given the competition, the vote for Paul seems obvious. Regarding Mitt Romney, Diliberto calls him "the biggest joke on the Republican ticket." And the rest of the GOP? "Pawletny, Bachman and Herman Cain are no better," he adds. With America on the lookout for keeping their cash in their wallets, costly wars aren't offering much for them. Paul will have to focus his attention more on money and less on the legalization of heroin and marijuana, says Diliberto. While Paul may have a lot of support, the "heroin and shenanigans," as Diliberto puts it, needs to go if he wants to break into the race for good.
You can share this story on social media: