Are DDoS attacks being used to fix Bitcoin rates?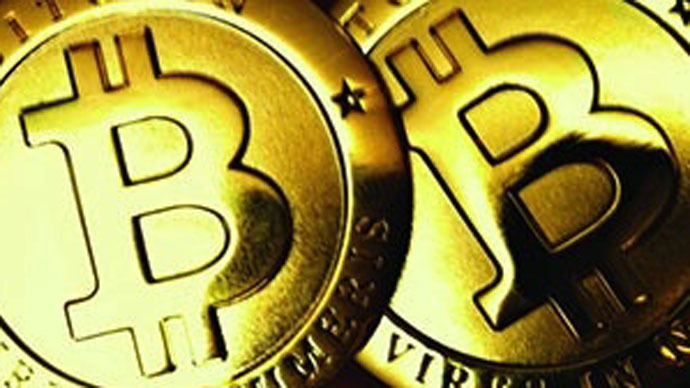 A massive surge in the number of Bitcoin users and reports of hacking attempts are being blamed for a worldwide panic that caused the cryptocurrency's worth to fluctuate drastically in recent days.
The value of Bitcoin, the unregulated and practically untraceable digital currency that exists only on computers, has gone on a roller coaster ride as of late, quintupling in price during the last month before losing more than half of its worth during a Wednesday crash.
Mt. Gox, the leading Bitcoin exchange on the Web, confirmed Wednesday evening that the number of trades executed during the previous 24 hours tripled beyond their expectations. The surge, they said, could be blamed on the number of new accounts, which climbed to roughly 20,000 per day so far in April.
But while those statistics are good for Bitcoin traders hoping to open up the currency to a wider market, the influx of users has created a crippling effect on the online exchanges where BTCs are bought and sold. Now after an exponential rise in value and an equally intensive drop, Bitcoin experts are asking questions about the future of the currency.
As trading pinnacled on Wednesday as more and more users signed up to create digital wallets, the surge in traffic on sites like Mt. Gox became too much for the BTC exchange to handle. Mt. Gox has since gone offline in order to add servers to its system so it can try to process the rampant buying and selling it was unprepared for, but for many users the downtime caused by the crippling traffic surge was enough to scare them away from these services and Bitcoin in general.
"The big slowdown was initially pegged as a 'distributed denial of service' (DDoS) attack, in which hackers use large groups of computers to flood a website with connections, such that no one else can connect to it," Matthew Boesler writes for Business Insider.
On their official Facebook page, Mt. Gox says "we were not last night victim of a DDoS but instead victim of our own success."
"Indeed the rather astonishing amount of new account opened in the last few days added to the existing one plus the number of trade made a huge impact on the overall system that started to lag. As expected in such situation people started to panic, started to sell Bitcoin in mass (Panic Sale) resulting in an increase of trade that ultimately froze the trade engine!"
But while Mt. Gox says that a DDoS attack wasn't to blame, that type of cyber assault wasn't unexpected either: one week before BTC sold at its all-time high, hackers hit the exchange with an assault that shut down service and brought Bitcoin trading to a halt. At the time, the company said the impact was to blame for "its worst trading lag ever."
Should BTC sites like Mt. Gox be hit with further cyberattacks, new users looking to trade the cryptocurrency and use it to buy goods and services over the Web might be deterred from jumping on a bandwagon that has taken on an unexpected number of fresh accounts in recent weeks. After last week's attack, Mt. Gox explained how hitting their servers with a DDoS attack could do wonders for veteran users looking to make some extra money:
"Attackers wait until the price of Bitcoins reaches a certain value, sell, destabilize the exchange, wait for everybody to panic-sell their Bitcoins, wait for the price to drop to a certain amount, then stop the attack and start buying as much as they can."
"Repeat this two or three times like we saw over the past few days and they profit," the company says.
Mt. Gox says they are now "working around the clock" to improve stability, but warns that another DDoS attack wouldn't be unexpected.
"Even though we are using one of the best companies to help us fight against these DDoS attacks, we are still being affected," they announced after last week's cyberattack.
You can share this story on social media: