Un-free Freedom House releases bias report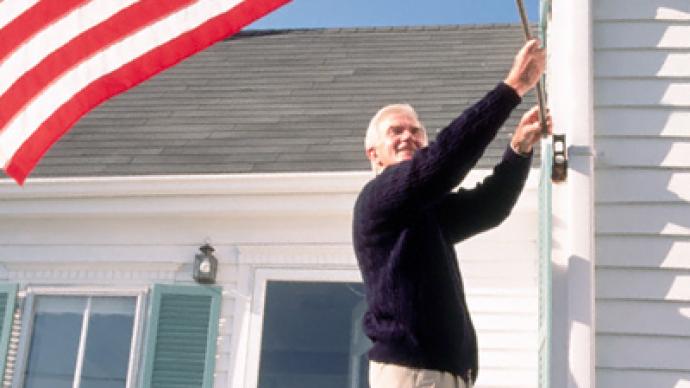 Freedom House has released its 'Freedom in the World 2011: the Authoritarian Challenge to Democracy' report assessing political rights and civil liberties worldwide. The report found freedom declined in 2010 for the fifth consecutive year.
The decline marked the longest continuous period of decline in the 39-year history of the survey. 87 countries were designated 'Free', 60 as 'Partly Free', and 47 'Not Free'. Russia, along with China, Egypt, Iran and Venezuela, were classified as authoritarian regimes.David Swanson, the author of "War is a Lie" said the US is quick to point out the civil and human rights faults of others, and act on them, but rarely pay attention to its own faults. US NGOs, like Freedom House, often rank the US very high in international rankings, while criticizing others. Interestingly enough, funding behind these organizations often comes from the US government. "Such a report can be of some value, but it is heavily biased in appearance because most of the government is from one country which scores a perfect score," he said. "Only a minority of countries are 'free'. "It seems intended to set up divisions and to set up this idea in the introductory remarks that there are free countries going up against non-free countries in a competition to convert each other." Swanson explained these types of reports are often put together with a specific wealthy class in mind, those with specific American notions of what constitutes democracy, civil and political rights. "If you have open bribery, that's a problem. It you have legalized bribery in your election system, that's not a problem. If you have a military leader, that's a problem. If you have a president that can re-write laws that are passed by Congress, that's not a problem. If you're steeling paper ballots, that's a problem. If you have an electronic voting system where you can't tell who got votes to save your life, that's not a problem. If you have state run media, doesn't matter how good a job it does, that's a problem. If you have corporate media, it can be completely corrupted, but that gets you a perfect score," he explained. "There's a certain angle these reports are taking that can miss a certain level of lack of freedom in countries like mine."He added; "It's very very simplistic." "It clearly has a very low standard for perfection."The reports are motivated to effectively divide the world into opposing groups, Swanson argued. These types of actions are not very unhelpful and can cause serious damage in international affairs.
You can share this story on social media: