Road to freedom: Sudanese refugees in Israel seek to go home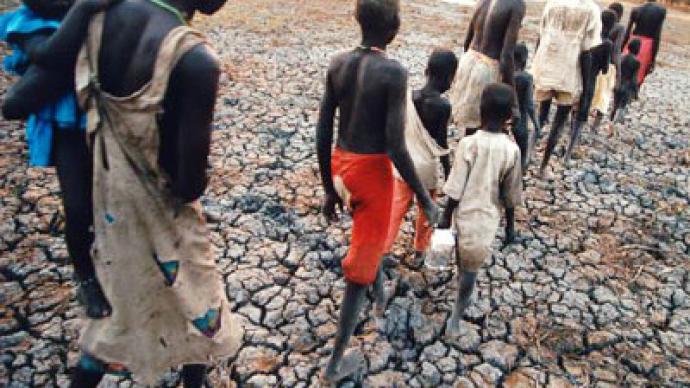 Southern Sudan is on the eve of a historic referendum for independence from the north. The vote is part of a 2005 peace deal that ended the two-decades-long civil war which forced many Sudanese to flee the country.
Those refugees struggled to make ends meet after finding a new home in Israel, considered an enemy state. The road to freedom was long, and therefore Egypt rather than Israel was their first choice.However, as the thousands of refugees fleeing Sudan found themselves under assault in Cairo from a police force trying to clean up the streets, the decision to cross over into Israel seemed a logical one."Israel is near from here and Israel is a Jewish country, and we are Christians", explains Anthony Peter Amato, a Sudanese refugee. The journey was long, and while some of them went on foot, others paid Bedouins to drive them.They had to cross the Egyptian border and reach the Israeli border without being noticed by Egyptian frontier guards, otherwise they got killed, recalls Amato.Amato himself made that journey three years ago with his wife and four children. He watched friends and family die along the way. Some were shot, some died of hunger.Soldiers shouted at them and asked who they were and where they were from. They also checked to see if they had a weapon, recalls Amato. Israel does not really know what to do with these refugees. Last year alone, 18,000 arrived just from Eritrea and Sudan. Israel has signed the Convention on the status of refugees, which means it cannot force those refugees to go home if that would mean risking their lives. However, keeping them in the country is also becoming more and more difficult. Thousands of Sudanese share the same story: poor homes, no jobs, and little money. Benjamin Koriam, another Sudanese refugee, works as a cleaner in a hotel and does not make enough money to feed his children and rent a house. And it is still too dangerous to go back to Sudan. "The Sudanese government is against Israel, they say Israel is an enemy of Arabs," explains Koriam. Everyone who goes to Israel is also considered an enemy of the Arabs, and so if those refugees try to go back to Northern Sudan they get killed. "If the authorities – that means the Northern government of Sudan – find out that a person has sought asylum in Israel, this person would be in serious risk of persecution," claims Anat Ben Dor, attorney at the Refugees' Rights clinic. In January 2011, Southern Sudan is holding a referendum on whether to separate from the north and become an independent state. It is the final stage in a peace agreement that ended 22 years of war."Many of them have despaired from being in Israel for such a long time with no rights whatsoever. People realize that they don't really have a future here and people are also homesick," says Anat Ben Dor. Anthony and Benjamin are not sure what to do, as home beckons despite the risks."If Southern Sudan takes its freedom, I will decide to go back to my homeland," says Benjamin Koriam.
You can share this story on social media: