US looking to cut nuclear arsenal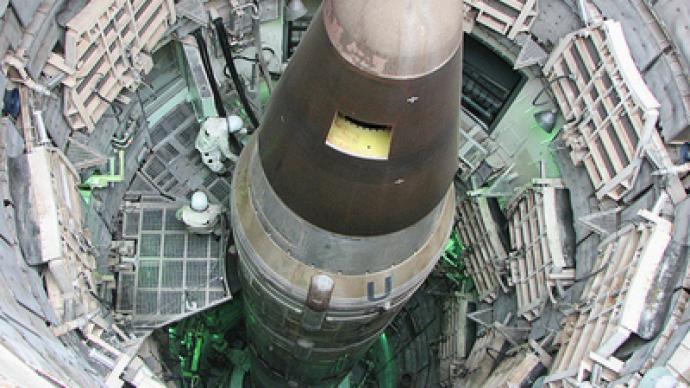 The Obama administration has begun looking into making additional cuts to America's nuclear arsenal beyond those outlined in the New START Treaty between the US and Russia.
The review is underway and is expected to be completed late in 2011. It is unknown whether or not additional cuts will be made, but the administration has made it clear a reduction in arms is the end goal. Many Republicans however do not share that goal. They worry national security may be at risk and that cuts should not be made, especially without consulting the Congress. 41 Republican Senators recently warned US President Barack Obama in a letter not to make changes in America's nuclear policy without first consulting them.Additional reductions in American nuclear forces "would have important and as yet unknown consequences for nuclear stability," the letter said.A portion of the same Republican leaders were also at odds with Obama on the New Start Treaty itself. There are others however in the US who favor reductions. Arms control activists and proponents of nuclear non-proliferation are elated at the prospect of additional reductions. Advocates argue the US is still stuck in an era of the past, where the Cold War drove policy. Cuts to the Cold War-era arsenal would signify a significant change moving forward. The decision to make increased cuts, they alleged, will be a measurement of Obama's commitment to arms reduction and his overall goal on eliminating nuclear weapons. The review is designed to determine who targets the US, and in worse case scenarios, whether nuclear arms would be appropriate and in what quantity. After the review, recommendations for possible cuts will be presented to the President. "The United States will continue to ensure that, in the calculations of any potential opponent, the perceived gains of attacking the United States or its allies and partners would be far outweighed by the unacceptable costs of the response," said a US government statement.
You can share this story on social media: