US Navy returns with 10-ton catch of illegal marijuana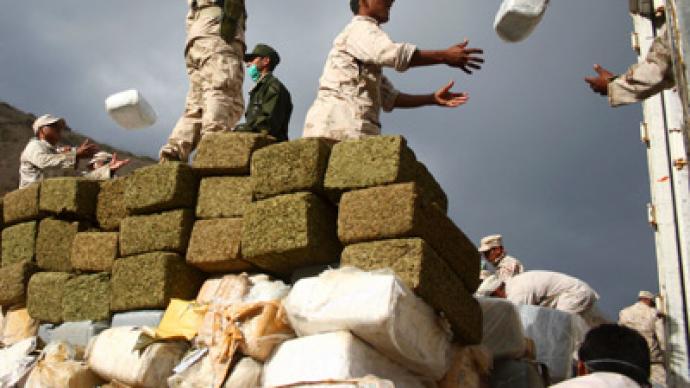 A group led by one of the largest warships in the world, the supercarrier USS Nimitz, returned to port in San Diego on Tuesday with nearly 10 tons of marijuana recovered some 85 miles (137 kilometers) off the Mexican coast in international waters.
The US Navy first noticed something fishy when they spotted two single-engine boats on Saturday. Observed 15 hours apart, the crews aboard the 25-foot-long boats started dumping suspicious plastic bags overboard and made a hasty escape before they could be seized by the authorities.Lt. Aaron Kakiel confirmed that the combined efforts of the nuclear-powered Nimitz along with the cruiser USS Princeton, the US Coast Guard, and Mexican Navy had little to show for their efforts beyond the almost 10 tons illegal pot recovered, saying that no one was captured.The Navy has not announced what it will do with its new catch, but this is not the first time the coastal waters of California have been home to something other than fish. In May, coastguard and border patrol authorities spotted 180 bales of marijuana worth approximately $3 million lazily floating up the shore. That time they were able to retrieve about 4 tons. Dumping bales overboard is a common tactic to get rid of weight to avoid being caught by Mexican and US authorities.