Wrong addressee? Large stash of cocaine arrives at UN HQ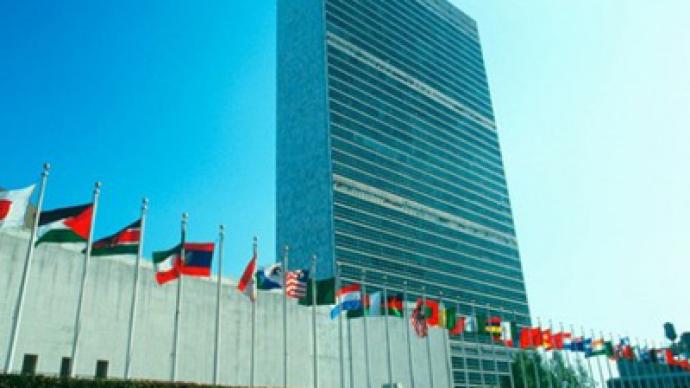 Police in New York have seized two bags containing 16 kg of cocaine at the UN's mail center. The unusual shipment had been sent from Mexico City and apparently was not intended to end up at the global organization's headquarters.
In a statement on Thursday, a spokesman for UN secretary-general Ban Ki-moon said two suspicious mail bags had been intercepted by UN security personnel."The United Nations nor anyone located in the United Nations was the intended recipient of this delivery and the bags were not UN bags, diplomatic or other," Martin Nesirky said.The investigation was turned over to the Drug Enforcement Administration and New York Police Department, which confirmed that the substance inside the shipment was cocaine.NYPD deputy commissioner, Paul Browne, said the drugs were found in a white bag that raised suspicions because it was stamped with a distorted UN logo.He added that there was no name or address on the shipment which was sent from Mexico City via Cincinnati."It is my understanding that because there was no addressee, DHL just thought, well, that's the UN symbol so we should ship it on to UN headquarters and let them figure out who it was supposed to go to," Browne said as quoted by the Australian Broadcasting Corporation (ABC). He added that the UN bags were "obviously fakes.""The working theory now is that possibly it was never meant to have left Mexico at all," Browne said. "Somebody in Mexico is probably in trouble now having let a significant amount of cocaine out of their possession."The bags contained about 14 hard-cover books which had been hollowed to create space for the cocaine, ABC reported.
You can share this story on social media: