US waiting for blowback after drone killing of Pakistani ally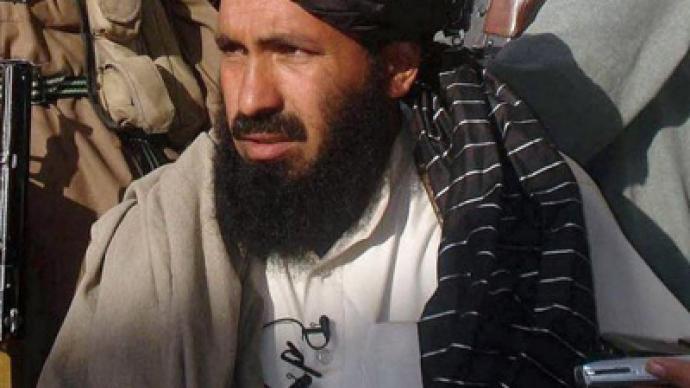 A US drone attack killed an important senior militant commander in Pakistan on Thursday. The Taliban leader was on good terms with the Pakistan military, which makes his death a contentious issue.
Mullah Nazir, who led one of the four major militant factions in Pakistan, died in a drone strike in South Waziristan alongside 13 other fighters. Although Nazir sympathized with al-Qaeda and favored attacking American forces in Afghanistan, he was considered a "good Taliban" leader in Pakistan. Nazir and his followers did not attempt to overthrow Pakistani authorities and instead kept friendly relations with the military. The Pakistani government has negotiated several peace deals with Nazir and tried to establish good relations with those living in the tribal areas of Waziristan. In 2009, Islamabad made a nonaggression pact with Nazir before its operation against militants in South Waziristan."His death could upset the careful balance that the Pakistan military has tried to build in the troubled tribal areas that border Afghanistan," writes the Telegraph's Rob Crilly. Nazir was largely responsible for keeping the relationship between the Taliban and the Pakistani military at bay.But Nazir was also a significant target for the US Central Intelligence Agency. The Taliban commander is believed to have been behind numerous attacks against the US military in Afghanistan and "has a great deal of blood on his hands," Pentagon spokesman George Little told reporters. The spokesman announced the 'good news' of Nazir's likely death on Thursday, claiming that it would be beneficial to Pakistan as well."As a general matter, any time a bad guy has a bad day, that's a good day for us," he said. "If the reports are true, then this would mean a significant blow and would be helpful not just to the United States, but to our Pakistani partners and the Afghans."Nazir was killed during a drone strike aimed at a house in the village of Angoor Adda in South Waziristan. The drone fired two missiles in the Sarkanda area of Birmil, taking down two of Nazir's deputies and several others in the target zone. The second missile hit a vehicle in the town of Mir Ali in North Waziristan.Drone attacks in Pakistan's tribal region have significantly increased over the last few years, with US officials claiming they are an effective strategy to combat militant groups based in the tribal regions.
You can share this story on social media: