Afghan war hero denied Medal of Honor for criticizing commanders?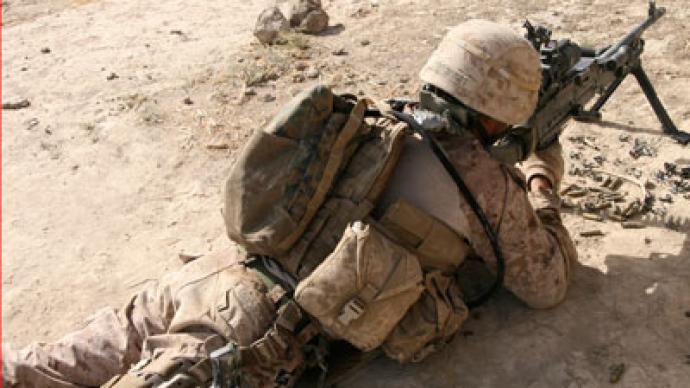 Army Capt. William Swenson ran through a barrage of bullets in Ganjgal, Afghanistan for six hours during a 2009 firefight that left dozens dead and earned him a Medal of Honor nomination. Three years later though, he's yet to see that award.
Now a new report from one of the journalists who was alongside Capt. Swenson when he risked his life during one of the three tours he served abroad suggests that the soldier would have already received his prestigious medal from the president if it wasn't for comments he made to his superiors after explaining his role overseas. Only five days after he acted heroically in Ganjgal, Swenson told military investigators that he opposed the way his superiors handled the skirmish. According to the captain, his commanders could have saved several lives if they acted otherwise. In particular, Swenson seemed passionate about this superior's refusal to aid in his calls for artillery and air support during an ambush from Taliban insurgents."We are not looking at the ground fighter and why he is using these air assets," Swenson said in transcripts obtained by McClatchy. "We just reduced an asset that's politically unpopular. I'm sure there are a lot of people out there saying, 'I would really like that asset.' There are probably a lot of people who got killed as a result of not having that asset."Jonathan S. Landay writes for McClatchy Newspapers this week that even years after the process to award Capt. Swenson with the highest military honor began it has suffered an unexplainable roadblock. According to the US military sources that spoke with Landay, somewhere along the way of approving Capt. Swenson's Medal of Honor, his information was simply "lost." Since computerizing the system four decades ago though, that has never happened.The official process for honoring a soldier with the rarely distributed medal involves transferring a packet of digitized files throughout the military that includes testimonies and other important materials that attest for a soldier's superior work on the battlefront. Somewhere along the road to being finalized, though, that package managed to make its way out of the hands of the right people and is now MIA."The whole awards system is just totally jacked up," Doug Sterner, a military historian, tells the reporter. Landay writes that a "bureaucratic black hole" is officially to blame for the snafu, but he suggests that remarks made by the soldier could have hurt his cause. "It couldn't be determined whether there was an effort to kill Swenson's Medal of Honor nomination, but there are several possible motives for doing so," Landay writes. From there, the report recalls a series of remarks made by the Army captain that could have led his superiors to stand in the way of ever letting him be honored by the military, which didn't end with just the soldier saying lives could have been saved."I'm not a politician. I'm just the guy on the ground asking for that ammunition to be dropped because it's going to save lives," Swenson told investigators. "I understand the necessity of saving as many lives as I can . . . Unfortunately, this is combat. I can't be perfect, but I can do what I feel what's right at the time. When I am being second-guessed by higher or somebody that's sitting in an air-conditioned TOC (tactical operations center), well, hell, why am I even out there? Let's just . . . sit back and play Nintendo."Landay writes that President Barack Obama has until September 8 to approve a resubmitted request for Swenson's medal — in order for the paperwork to pass through the right hands, though, the military will first have to admit that they erred.
You can share this story on social media: