Army propagandist admits to smear campaign against journalists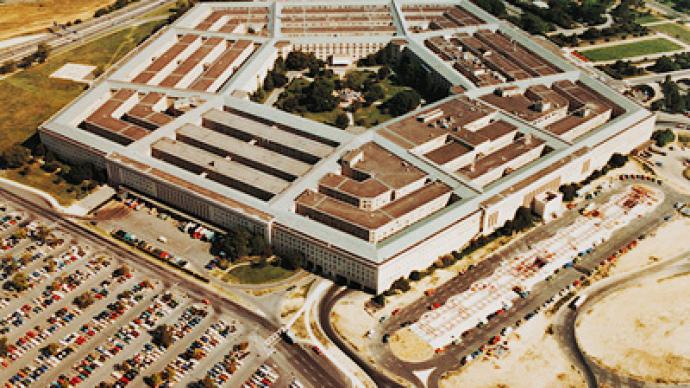 The co-owner of an information operations firm hired by the US government to flood foreign nations with pro-American propaganda has admitted to orchestrating a smear campaign aimed at journalists critical of the company.
Camille Chidiac, a part owner of Leonie Industries and the company's former president, issued a statement on Thursday confirming that he was behind a poorly constructed attempt at discrediting two USA Today reporters that wrote about his company's controversial operations abroad, particularly in Afghanistan where the American military has conducted combat operations for over a decade now. In his explanation, Chidiac admits to his actions and apologizes for misrepresenting the journalists that exposed his company's questionable and costly actions overseas.In February, Tom Vanden Brook and Ray Locker co-authored an article for the national publication that shined a light on Leonie Industries. In their exposé, the journalists explained that "Contractors like Leonie plant unattributed broadcasts, plaster the countryside in war zones with billboards, stage concerts and drop leaflets with the intent of bending the will of civilians and combatants to U.S. aims," all while on the payroll of Uncle Sam."Leonie Industries has Army contracts that could surpass $130 million; the Army has already paid them more than $90 million," the reporters noted in their article.Shortly after their article "U.S. 'info ops' programs dubious, costly" was published, websites, Twitter accounts and Wikipedia entries were created in the names of Brook and Locker presumably to discredit the reporters. At the time, a Web expert speaking of the smear campaign to New York Magazine explained, "The person who's behind this, we can give them a lot of credit here and assume they're very sophisticated about reputation attacks" and that "This is the work of somebody who knows what they're doing. They have some experience of covering their tracks. This is probably not the first time they've done something like this."The practice was condemned by Rep. Hank Johnson (D-CA), who earlier this month asked Congress to consider investigating "the disturbing possibility that a federal defense contractor that specializes in information and psychological operations may have targeted American journalists."Now nearly three months after the former head of the propaganda company tried to take on American journalists, Chidiac is saying he's sorry."I take full responsibility for having some of the discussion forums opened and reproducing their previously published USA TODAY articles on them," Chidiac writes in a statement released on Thursday through his attorney."I recognize and deeply regret that my actions have caused concerns for Leonie and the U.S. military. This was never my intention. As an immediate corrective action, I am in the process of completely divesting my remaining minority ownership from Leonie."After the fake Internet sites were exposed, Locker called it "something I've never experienced in 30 years." The Pentagon has repeatedly denied any involvement in the smear campaign. Had the Defense Department been linked, however, it may have put the DoD in direct violation of a federal law that prohibits production of propaganda for domestic consumption. US Congressmen Mac Thornberry (R-TX) and Adam Smith (D-WA) introduced "The Smith-Mundt Modernization Act of 2012" (H.R. 5736) on Capitol Hill earlier this month, which, if approved, would have allowed the federal government to manufacture and distribute propaganda domestically. It was approved by the House but the communications director for Senator Kirsten Gillibrand told reporters with Buzzfeed on Thursday that the amendment has since been struck down.
You can share this story on social media: