US Customs refuses woman racecar driver entry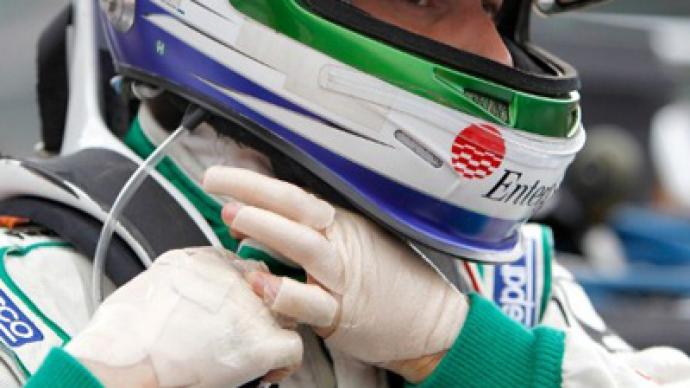 Swiss racecar driver Simona de Silvestro told reporters on Thursday that being able to get into Baltimore was the best birthday present she could get.
De Silvestro must not have ever been to Baltimore before, or else the border snafu she suffered last week was much more traumatizing than even imaginable.De Silvestro tried to come into the United States last week to participate at the IndyCar race in Sonoma, California. An agent working for US Customs became concerned over frequent trips from country to country that the 23-year-old racer had been taking as of late, and when de SIlvestro tried to explain herself, the official refused to believe that the woman was a professional racer. Instead of hearing her out, the US official sent de Silvestro back to Switzerland and said she had to stay there for two months. She remained optimistic, however, and joked with reporters at SPEED.com, "I should go enjoy some time at home," anyway.Officials have since overturned the ban and de Silvestro landed at Washington DC's Dulles airport on Friday only hours before she was expected to begin practice runs. She is scheduled to race in the Baltimore IndyCar Grand Prix this weekend. De Silvestro didn't want to go into the whole order to reporters, saying instead that "it's too complicated.""It shouldn't happen again. It was just (an official) being difficult about nothing. It was all a big misunderstanding."
You can share this story on social media: