US braces for 'slow-motion train wreck' as sequestration hits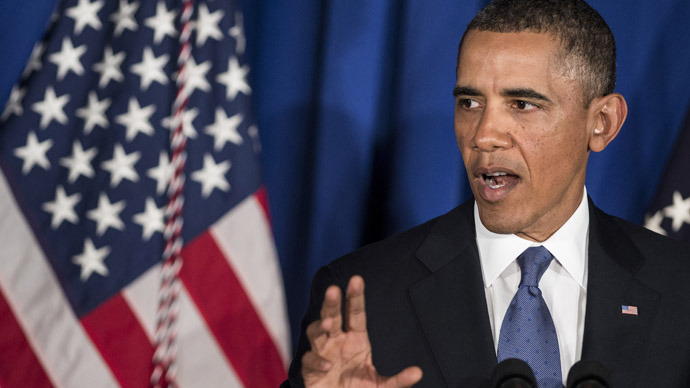 As austerity mania makes its way across the Atlantic, a stalemate between rival factions of the US political class will have far-reaching consequences. Defense, disease control, schools and other vital government concerns are on the line in the sequester.
The sequester is bringing fears of a so-called 'second fiscal cliff.' The first fiscal cliff was averted in January 2013, after Democrats - who are pushing a slightly less harsh version of austerity than Republicans - gave in and agreed to extend tax cuts for wealthy Americans.

But really, US lawmakers only agreed to put off finding a solution to the country's economic woes for another few dozen days.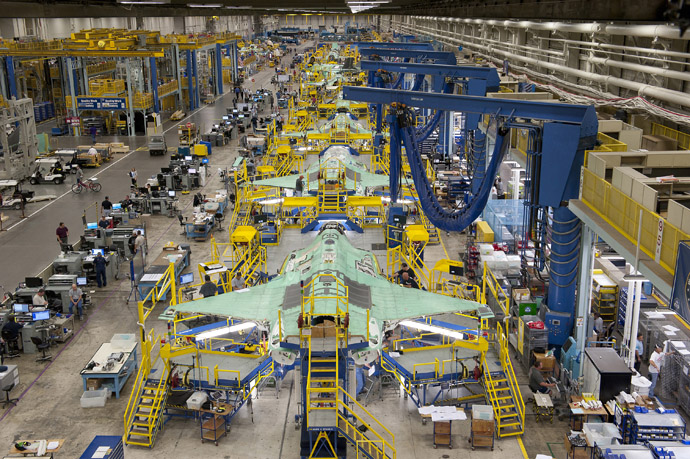 When they hit, dealing with the sweeping cuts will not be easy: the Department of Defense is undertaking numerous expensive initiatives, including the $383-billion procurement of 2,443 F-35 fighter jets. As America's military budget is slated to be cut by nearly $500 billion in the next decade, such initiatives could become costlier than ever and may prompt the Pentagon to reconsider them. 

"This is not a government shutdown, but it will start the erosion of our military readiness, and we will soon see impacts to bases and installations around the world," Pentagon Press Secretary George Little said in a news release.

"I have never seen anything like this. It will have to affect our core, critical mission areas," said Janet Napolitano, Secretary of Homeland Security, in comments at Washington's Brookings Institution.
'Bullying the kids'
While the automatic spending cuts will hit defense the hardest, the Department of Education will also suffer a crippling blow to its budget. Education Secretary Arne Duncan on Wednesday noted that the sequester could cost 40,000 jobs in education nationwide.
70,000 kids who rely on the Head Start pre-school program will have to go without, while another 30,000 children will no longer be able to receive child care assistance.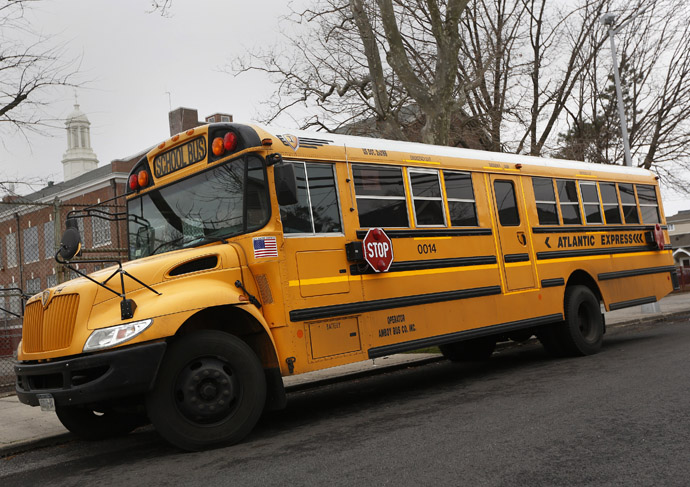 About 10,000 teachers could be laid off, and "2,100 fewer food inspections could occur," Duncan said during a White House press briefing.
With the high number of teachers estimated to lose their jobs, the quality of education could quickly deteriorate – especially in America's biggest population centers, as California, Texas, Illinois, New York and Florida face the largest cuts to their education budgets.
Funding for the Individuals with Disabilities Education Act is slated to drop by $591 million over 10 years, causing special-education students in particular to take the hardest hit if their school districts no longer provide the extra help that they need.
If the cuts continue through the fall, grants designed to improve the quality of education for more than 20 million of the country's poorest students - and some 6.5 million with special needs - will be canceled, according to information given to Congress by the Department of Education.

The prospect has angered parents who are worried that their special-needs children will no longer be able to get through school.

"I feel like we just don't matter," Heather Herakovic, an Ohio-based mother of two, told the Huffington Post. "Some people in Congress, they're bullies – if you don't do exactly what they want, they're going to screw your kids."
A mighty blow to public health

In a country that's never warranted much international recognition for its public health initiatives, cuts to the Centers for Disease Control and Prevention's (CDC) budget will mean some 424,000 fewer HIV tests and 540,000 vaccines for potentially dangerous diseases like the flu, hepatitis and the measles. More than 500,000 people will lose mental health and drug treatments as cuts to other public health grants kick in.
Thousands of Americans will no longer have access to the medication they require to keep HIV/AIDS under control, thanks to rollbacks to the AIDS Drugs Assistance Program, which gives uninsured HIV-positive Americans help paying for the expensive treatments that have helped keep the epidemic at bay for fifteen years, the CDC told Congress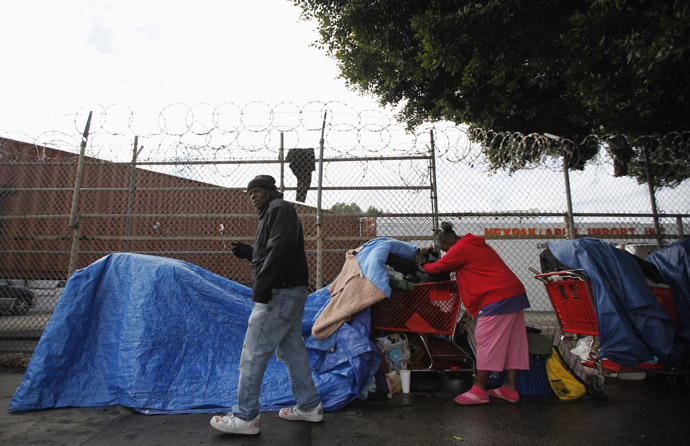 Government employees and contractors and members of the military will all take significant hits. Protections for clean air and clean water will lose funding. The government won't have the money to clean up 1,000 gallons of radioactive nuclear waste. The Army and Air Force will face massive cuts.
"These impacts will not be all felt on day one but rest assured the uncertainty is already having an effect," US President Barack Obama said in a White House speech on Monday. "Companies are preparing lay-off notices, families are preparing to cut back on expenses and the longer these cuts are in place, the bigger the impact will become."
Some 600,000 women and their children will no longer have access to food aid, due to cuts to the Women, Infants and Children program. With food inspectors facing slashed budgets, meat and poultry factories will be forced to close their doors - resulting in higher prices in grocery stores and an estimated $400 million in lost wages.
'Slow-motion train wreck'
While the budget cuts won't automatically bring the country to a halt, the effects will gradually kick into gear if Congress does not take any initiatives to counter the sequestration.
"It's a lot like a slow-motion train wreck," Loren Adler, senior policy analyst at the Bipartisan Policy Center, told The Hill. "The key takeaway is on March 1 or March 5: no doors will be closed, no lights will be turned off. It will take a little while for these cuts to take effect."
Most unpaid furloughs will begin in April, giving Congress just a few weeks to get moving on a budget plan before Americans start losing their jobs and federal agencies start to panic about their budgets.
Planning for the cuts
Foreseeing the sequester, some states have used budget surpluses to develop an emergency fund to dip into once the spending cuts go into effect. Washington, DC ended up with a $417 million surplus in fiscal year 2012. Saving the money for the predicted sequestration, the District has generated an emergency savings fund totaling almost $1.5 billion. And the city will need it: austerity measures will slash funding for more than 200 Head Start students, take away 500 federal college scholarships and 510 federal work-study jobs for DC residents, reduce environmental funding by $1 million, and cut school nutrition programs and childhood vaccines.
But not every state is as prepared as the District. For example, Michigan's $365 million emergency fund is meager in comparison.
Austerity, American style

As the sequester looms, some say the US is set to repeat Europe's austerity mistakes. Plagued with widespread unemployment, particularly in Spain and Greece, Europe has struggled to get back on its feet in the midst of round after round of cuts to social programs and interest-free loans to the financial industry.
"We were just beginning to feel that Americans were pulling Europe out of austerity and now they're going to plunge us all back in it," Ann Pettifor, director of PRIME Economics, told the Huffington Post. "The fact is that further [American] contraction is going to crash the global economy."
President Obama plans to meet with congressional leaders at the White House on March 1 as the $85 billion automatic spending cuts are set to begin.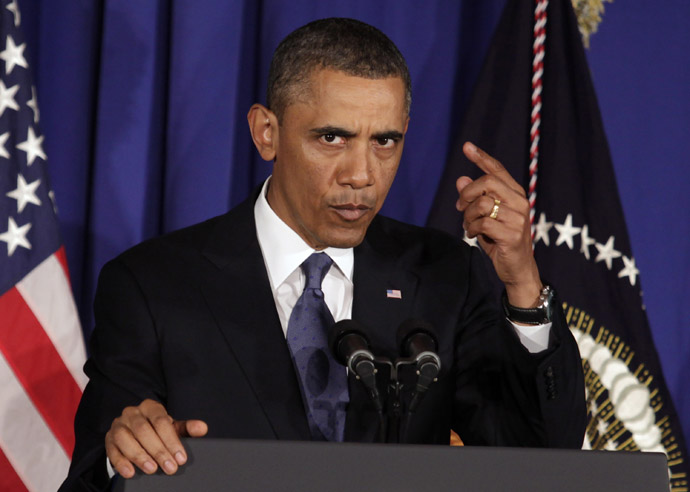 You can share this story on social media: